Booth #7084
TCGRx

DRIVEN BY LIGHT, VERIFIED BY BARCODE

The ATP Series is the next generation technology for oral solid packing. TCG's innovative and ground breaking software addresses market needs that have never before been addressed. The ATP Series is a practical, easy to use and innovative product that will keep your pharmacy up to speed now and in the future.

TCGRx offers pharmacy optimization across space, labor, and inventory. As demands on pharmacy have become increasingly more difficult to manage solutions have been offered to address the individual areas of need. TCGRx is the only company that looks at all facets of the pharmacy to bring a total solution that addresses today's needs while leaving options open for the future.

ATP Series

Proven, Reliable, State of the Art…
Unit Dose and Multi-Dose Automation for all pharmacy settings and sizes.

Long Term Care and Assisted Living:

The ATP-Series can facilitate a cost effective alternative to blister packages with automated unit dose pouch strips
Hands free and high speed production of unit dose strips for box replenishment
Multi-dose packages with medication capacity of up to 7 different medications and the ability to isolate expensive or controlled medications in individual packages in sequence with the other bags to facilitate ease of dispense as well as ease of return and control
The unique ability to automate up to 710 medications across multiple devices handles high volume unit dose packaging needs

Hospital, Corrections, Clinics:

TCGRx offers an ATP device that is suitable to the specific needs of any pharmacy. With the ability to scale from 256-320-384 medications, formulary can be added as needed.
AUTOMATED, HANDS FREE, TABLETOP PACKAGER: The ATP-71 has been developed as an automated tabletop packager at an affordable price. It is the first of its kind on the market to offer entry level automation for any size hospital or pharmacy.

Pick To Light Technology

BEACON (Optical Positioning System) Storage and Retrieval System

The BEACON System is a powerful tool that will allow the pharmacy to grow and add new services, control inventory and optimize workflow

Optimizes space, labor and inventory
Adds more capacity
Modular for easy reconfiguration
Increases Accuracy

Services

Pharmatecture: Pharmacy Design

TCG offers a full line of revolutionary high density storage. Our unique shelving and drawer systems allow us to optimize workflow, space, and inventory control.
TCG employs a team of pharmacy designers and industrial engineers who can help with the integration of automation or storage and retrieval solutions that will meet the business needs of the pharmacy.
Reduce your storage space by 50%

WHETHER YOU ARE ABOUT TO PURCHASE OR HAVE PURCHASED PHARMACY AUTOMATION or STORAGE AND RETRIEVAL SYSTEMS, TCGRx can be a valuable consultant and solutions provider for your pharmacy.
Pharmacy Automation, Pharmacy Workflow Solutions, TCGRx, Unit Dose Technology, Pharmacy Barcoding, Long Term Care

Booth #4673
PharMerica

Experience the PharMerica Difference
Our commitment to forward-thinking practices saves our customers time and money while enhancing the health, safety and well-being of facility residents. This dedication makes PharMerica a market leader in customer service and satisfaction. With 80 regional pharmacies and more than 220,000 patients in our care, PharMerica's experience in long-term care and alternate care patient populations spans 20 years.


---

With full service PharMerica, our customers benefit from:

24-hour, 7-day availability, with daily and stat deliveries, giving facility staff and residents access to medications and assistance, day or night.
Medication dispensing and compliance drug packaging in modified unit dose systems including blister card, unit dose strip and multi-dose.
Innovative patient care solutions to Medication Management and Clinical Management that eliminate manual pharmacy processes.
Geriatric-specific consulting through our proprietary ConsultPro™ clinical program that ensures facility compliance as well as safe, cost-effective drug regimens.
Compliance, quality and cost containment programs supported by our Specialized Long-Term Care Formulary geriatric formulary and customized Medication Management Summary drug utilization reports.
Extensive educational opportunities through PharMerica Customer University (PCU) to help facilities retain staff and keep them informed about the latest health issues.
Pharmacy management for corporations to optimize costs, improve operational efficiency and promote organization-wide consistency.
Infusion therapy, Medicare Part B products/billing, medical records, and online billing to satisfy the need for a complete pharmacy solution.

---

For more information about the products and services provided by PharMerica, please visit the links provided below.
pharmerica long term care services infusion service distribution solutions management operation processing medication dispensing pharmacy nursing home group home assisted living prescription LTC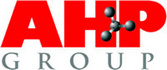 Booth #11516
The AHP Group helps the LTC and Alternative Care market meet the challenges that they face day to day with our comprehensive suite of services.

Consulting and Packaging Validation and Operational Review: An in-depth review of the pharmacies' current process in meeting their Unit Dose packaging requirements. The result of the review is providing the pharmacy's management team a roadmap to packaging and recommendations based on the review findings, therefore creating a best packaging practice for that individual pharmacy. Additionally, AHP conducts a Formulary Utilization, which is a complete review of the pharmacies' formulary and estimated monthly usage. This assists in determining how to effectively manage the inventory and ordering process and, in regards to Unit Dose packaging, creating the most effective model for the pharmacy. Benefits; reducing shortages, last minute packaging demands, and eliminates the turnaround concerns of outsourced packaging solutions.

Unit Dose Packaging Equipment: AHP can provide the packaging equipment options to best fit an institutional healthcare facility.

Some examples:

Liquid Packaging equipment in Cups
Oral Solids packaging in Pouches (also available in a Robot ready configuration)
Blister Cards 2X5 count
Over Wrap solutions (also available in a Robot ready configuration)

Solutions Implementation: Once the institutional healthcare facility has determined the solution or process that best fits their operation, AHP Group will assist in implementing the model of choice. The AHP Packaging Resource Center has the resources in Outsourcing Services & Packaging Equipment, making AHP a complete solutions provider for your Unit Dose needs.

Packaging Services: Our state of the art pharmaceutical grade packaging centers can provided POC bar coded packaging for RX, OTC and nutritional products, including the following:

C-II through C-V
Antibiotic packaging
Oral Solids, Oral Liquids, Oral Syringes
Overwrap
Non-sterile Powder (from 3 grams to 29 grams) pouches

Multiple Supply Channel Options: We can work with your current primary wholesaler, or provide you with alternate supply channel options through the AHP licensed wholesale distribution supply channels. The AHP packaging centers are FDA & DEA certified with fully compliant Certified Pedigree Tracking, Certified Good Manufacturing Practices, and Approved Standard Operating Procedures. PATIENT SAFETY is our only goal!

AHP Group: an integrated Pharmaceutical Resource and Packaging Solutions Center
HSSA Packaging Solutions Serving the Institutional & Pharmaceutical Industries
Booth #10044
SoftWriters, Inc.

FrameworkLTC® pharmacy software is exceptional at managing exceptions for pharmacy.

Backed by decades of LTC pharmacy expertise, FrameworkLTC's configurable design, flexibility, built-in efficiencies, and resulting scalability make it the industry's premiere pharmacy management system for long-term care and specialty pharmacies.

FrameworkLTC gives you a competitive advantage with:

Configurable short cycle billing and dispensing per facility or payor
Configurable therapeutic interchange per pharmacy, facility, or physician
Configurable workflow and dashboard metrics
Customized reporting
A singular interface for your multiple connection needs
FrameworkLink™ allows facilities to view and act upon vital information regarding pharmacy
Certified for Electronic Prescribing of Controlled Substances
Created by industry experts; endorsed by industry leaders

About FrameworkLTC
SoftWriters Inc. flagship product, FrameworkLTC®, is the only software solution created specifically for the unique processes of closed door and specialty pharmacies. FrameworkLTC is not an add-on module, but rather an end-to-end software solution designed to simplify your most complex facility requests and business problems.

With input from marketplace thought leaders, SoftWriters' industry experts have created a robust application that streamlines both standard and non-standard transactions such as rejections, prior authorizations, and rebilling. We manage inventory the way you want, not as our system dictates. We offer the business owner the ability to remove lower-level decision making through options such as configurable billing and packaging parameters for short-cycle based upon facility or payor preferences.

Our revolutionary approach to development prepares our customers to respond proactively to regulatory changes and business opportunities alike. Together with companion products FrameworkLink™, FrameworkFlow™ and FrameworkHL7™, FrameworkLTC® provides pharmacy operators and their customers unparalleled connectivity.

About Our Companion Products

FrameworkLink- Provides pharmacy and facility staff the power of effective communication and robust information. FrameworkLink helps facility staff share knowledge, track shipments and automate daily tasks, while it supports pharmacy staff with better, more accurate information.
FrameworkFlow- Hand-held, barcode-scanning technology to increase inventory, dispensing and packing speed and accuracy.
FrameworkHL7- Your connection to electronic medication administration records (eMAR), EHR's, automated packaging, remote dispensing technologies and more.

ABOUT SOFTWRITERS
Since 1990, SoftWriters, Inc. has delivered flexible, customized software solutions and services for customers looking to reduce costs, streamline processes, improve accuracy and enhance communication in every phase of the long term care pharmacy management workflow. These tools and services have been specifically designed to help you spend less time on day-to-day operations and more time growing your business.

To learn more about how you can empower the growth of your individual business footprint, please visit the links provided below.
LTC Pharmacy Software, closed door pharmacies, specialty pharmacies, long term care pharmacy management workflow

Booth #4676
Omnicare Sales

Our business is pharmaceutical care. Our mission is positive outcomes.

Omnicare is the nation's leading provider of pharmaceutical care for seniors. Each day, our pharmacists serve more than 1.4 million residents of skilled nursing, assisted living, and other healthcare facilities in 47 states and Canada. Our services are focused on delivering the most appropriate pharmaceutical care cost effectively.

In addition to broad geographic coverage, Omnicare also provides a wide array of services designed to meet the specialized needs of the long-term care population. Customers of Omnicare Senior Pharmacy Services benefit from personalized service provided by each of its local pharmacies, including specialty unit-dose packaging, delivery, 24-hour/7-day availability, pharmacist consulting, medical records, infusion and respiratory therapy, and medical supplies. All of these services are backed by a national organization with the resources necessary to support innovation and the constant development of new services and programs.

As the nation's leading provider of pharmaceutical services to long-term care facilities, Omnicare specializes in the unique needs of the elderly. Our services are focused on improving the quality of life of the residents we serve, while reducing the cost to the payer of the pharmacy bill. Omnicare Consultant Pharmacists provide direction and oversight on all aspects of the acquisition, disposition, handling, storage and administration of drugs in long-term care facilities. To skilled nursing facilities, assisted living communities and other institutional healthcare settings, we provide the best pharmaceutical care possible, responding promptly to all staff and resident needs:

drug therapy management by long-term care professionals expert in improving outcomes, while reducing costs
unit-of-use medication delivery systems to ensure ease and accuracy for health care professionals and the residents they serve
highly skilled pharmacists, nurses and reimbursement specialists to add confidence and increased efficiency to infusion (I.V.) therapy
dedicated customer service professionals for rapid response and 24/7 emergency service
customized quality assurance, developed by exclusive teams of regulatory experts
complete compliance with all state and federal regulations, including OBRA-87 requirements for Medicare/Medicaid

Improving pharmaceutical care is the heart of service and program development at Omnicare. Its well honed clinical expertise has allowed Omnicare to create and expand its roster of cutting-edge clinical programs supported by technological advances to provide its clients with opportunities to improve the quality of care for the residents they serve while reducing overall healthcare costs.
LTC Long term care pharmacy services prescriptions elderly group homes assisted living nursing homes pharmacy delivery HIPAA JACHO JAHCO consulting health management geriatric infusion therapy
Booth #4672
Talyst

Engineering the Safer Pharmacy™

InSite™ for Long-Term Care
Talyst, a leader in pharmacy automation, has created the first medication management system designed specifically for long-term care. Talyst InSite enables patient-specific medication dispensing right at the care facility. It delivers dramatic cost sav¬ings by reducing medication waste, saves valuable nursing staff time, and improves patient safety.

The InSite system puts a secure, automated remote dispensing unit on-site at the care facility, and uses powerful software to ensure the right medications are available on-demand, accessed by the right personnel, and packaged for a specific patient. The process is automated, accurate, and can quickly package pharmacist-approved medications before each medication pass, or on-demand to facilitate new residents, First Doses, and PRNs.

For more information on InSite for Long-Term Care, please contact us using the links below...
Long term care pharmacy and LTC technology and software for patient safety

Booth #4681
Career Opportunities!

RXinsider's Virtual Job EXPOs are the perfect online destination for healthcare practitioners seeking to research and connect with leading healthcare employers throughout every practice setting. Hundreds of healthcare employers, thousands of jobs, all in one convenient location!

RXinsider currently offers Virtual Job EXPOS for the following healthcare disciplines:

- Pharmacy

- Nursing

- HIT/HIM/Informatics

- Therapy/Allied

- Healthcare

Advertising Opportunities:
Attracting more than one million visitors annually, RXinsider's Virtual Job EXPOs are an excellent venue for employers to post career opportunities, brand their organizations, and connect with healthcare professionals throughout multiple disciplines.

Our unique Job EXPO format allows employers to not only address acute needs, but develop a proactive strategy for future needs. Please contact an RXinsider Sales Representative for advertising information: http://rxinsider.com/advertise.htm
Long term care pharmacy Nuclear / Radiopharmacy Long Term Care / LTC Clinical Hospital / Health System Home Infusion Temporary and Per-Diem Staffing Pharmacy Benefit Management / PBM Managed Care Telepharmacy Medical Science Liaison / MSL Specialty Pharmacy Management & Consulting Independent Community / Retail Chain Community / Retail Mail Order

Booth #4684
RxKey® IRP by KeyCentrix™

Transforming Pharmacy Management

RxKey IRP (Independent Retail Pharmacy) Pharmacy Management Software is a diverse system with a wide scope of functionality focused on improving efficiency, enhancing safety and increasing profitability. Customizable workflow, consistent screen layouts and simple navigation allow for ease of implementation. The strategic business resources found in RxKey IRP include dispensing verification, accounts receivable intelligence, reimbursement monitoring and advanced query tools. This innovative solution also has built in LTC and specialty care capabilities. KeyCentrix software is designed to empower clients with business intelligence tools and central or remote processing abilities to advance patient care outcomes.
Long Term Care Prescription Services LTC Pharmacy Jobs Medication Outsourcing for Nursing Homes medicare medicaid skilled nursing facilities group homes assisted living resident pharmaceutical hospice home care services home infusion outsourcing Long Term Care Prescription Services LTC Pharmacy Jobs Medication Outsourcing for Nursing Homes medicare medicaid skilled nursing facilities group RxKey

Booth #4474
RNA Pharmacy Solutions

Helix Pharmacy System

The Most Complete LTC Pharmacy System Ever Offered

As the original developer of long-term care pharmacy management software for independent institutional pharmacies, RNA continues working toward the future, leading the industry with innovative technology. The Helix Pharmacy System provides a complete pharmacy solution for your closed door or combo pharmacy.

Helix is fast and easy to use. Its intuitive design and logical content layout make training easy for your staff.

Productivity-enhancing tools and an efficient user interface were shaped by pharmacists like you! Our pharmacists understand the service benefits of increased speed and accuracy, giving a competitive edge for your business.

E-Prescribing via Surescripts
Flexible Prescription Processing
Productive Workflow Module
Integrated Document Imaging
Extensive Medical Records
Perpetual Inventory
Interfaces with many third party vendor for packaging machines, remote dispensing, document imaging, and consulting software.
A.M.O.S.™ Facility Web Portal
eRxRequest™ Facility Refill Application
eManifest™ Electronic Delivery Solution
Guaranteed In-House Data Conversions

Use the Request Information link below to submit your contact information and if you choose Helix within two months of your first demo you will receive $2,500 credit toward your system price.
RNa Health information systems, LTC software, ePrescribing, Pharmacy Software, AR Pharmacy Software, Pharmacy workflow software
DOSIS L60 Delivers LTC Pharmacy Automation Value

The DOSIS L60 gives you the production of multiple technicians and saves you valuable time while helping increase your flexibility allowing you to adjust to customer needs. Our price-point and scalability give you many options to grow. Read More...

Spring 2013 Edition | Community - Specialty - LTC

The SynMed® System by Synergy Medical - The Automated Alternative

SynMed® is an automated robotic system - the perfect solution for the preparation and dispensing of multi-dose blister packs. Multi-dose blister packs organize patients' pills according to daily dosing times... Read More...

Spring 2013 Edition | Community - Specialty - LTC

Long Term Care Pharmacy Automation with DOSIS L60

The DOSIS L60 gives you the production of two technicians and saves you valuable time while helping increase your flexibility allowing you to adjust to customer needs. Our price-point and scalability give you many options to grow. Read More...

Fall 2012 Edition | Community - Specialty - LTC

InSite® by Talyst - Your Complete Remote Dispensing Solution

InSite by Talyst offers Long-Term Care (LTC) pharmacies a complete remote dispensing solution to meet the 14-day or less medication dispensing mandate. Read More...

Fall 2012 Edition | Community - Specialty - LTC

The SynMed® System by Synergy Medical The Automated Alternative

SynMed® is an automated robotic system – the perfect solution for the preparation and dispensing of multi-dose blister packs. Read More...

Fall 2012 Edition | Community - Specialty - LTC

The DRX 5SX Pill Counting System by TORBAL™ Rx

One of the most affordable pill counters available on the market. Fast, accurate, and easy to use. Read More...

Spring 2012 Edition | Community - Specialty - LTC

DOSIS L60 by Manchac Technologies, L.L.C.

The DOSIS L60 gives you the production of two technicians and saves you valuable time while helping increase your flexibility allowing you to adjust to customer needs. Our price-point and scalability give you many options to grow. Read More...

Spring 2012 Edition | Community - Specialty - LTC

Accu-flo by Creative Strategies

Accu-flo is a medication administration system that safely and efficiently automates the process of distributing, tracking, re-ordering medications and treatments for pharmacies, assisted living, long-term care, rehab, and correctional facilities. Read More...

Spring 2012 Edition | Community - Specialty - LTC

DOSIS L60 by Manchac Technologies, L.L.C.

The DOSIS L60 is the first viable robot that meets all your needs; whether it is handling your high moving drugs or supplementing your filling needs for the extemporaneous drugs in your formulary. Read More...

Spring 2011 Edition | Community - Specialty - LTC

InSite™ by Talyst - Your Complete Automated Dispensing Solution

InSite by Talyst offers long-term care (LTC) pharmacies a complete automated dispensing solution to meet the 14-day or less medication dispensing compliance. InSite offers both remote and central fill dispensing that increases pharmacy efficiency and cost-savings. Read More...

Spring 2011 Edition | Community - Specialty - LTC

The 7PACK medication organizer by Borin-Halbich, Inc.

Increase patient compliance and experience 40% - 70% margins by retailing innovative medication organizers by Borin-Halbich. Read More...

Spring 2011 Edition | Community - Specialty - LTC
TCGRx

Hospital, Long-Term Care, and Retail Pharmacies. TCGRx offers building blocks to create a complete solution for EVERY pharmacy setting. Read More...

AHP Group

Oral Liquids in Accurate Doses. UnitDoseRX™ oral pre-filled syringes provide medical professionals with a convenient and reliable cost-effective alternative. UnitDoseRX™ oral pre-filled syringes reduce medical errors and complications, as well as enhance the safety and productivity of health care professionals, all the while, saving money. Read More...

Gensco Laboratories

Powerful, easy to use, and with a minimum of side effects, SpeedGel RX targets the injury at it's source. Our transdermal delivery treats only the affected tissue while avoiding digestive problems associated with oral medications. SpeedGel RX represents our commitment to speeding recovery from common injuries and to helping people enjoy a pain free life. Read More...

Medical Packaging

Fluidose™ Series 5 FOR UNIT-DOSE, BAR-CODED ORAL LIQUID MEDICATION. Medical Packaging Inc.'s fluidose™ Series 5 is an easy-to-use, high-quality, affordable liquid packaging system that provides the solution for your pharmacy to package and deliver a single, bar-coded, unitdose package of oral liquid medication to the bedside. Read More...

Manchac Technologies

Reliability, ease of use, and great customer service gives you the confidence to leave DOSIS working while you spend your free time doing what you want instead of staying all hours at the pharmacy. Read More...

National Apothecary Solutions

Rely on the National team to address your specific pharmacy needs. By not only providing competitive bulk pricing, but a VAWD accredited source for specialty packaging needs, National Apothecary Solutions proves to be a perfect business partner for savings and compliance! National Apothecary Solutions proudly partners with these fine manufacturers and many others to bring you quality, savings, and consistency! Read More...

RNA Pharmacy Solutions

RNA, the leader in innovative solutions for LTC facilities and pharmacies, is a game changer once again with real-time technology that affords you unequaled mobility and productivity. Because these apps work on the Apple® iPad®, iPod®, and iPhone®, you can work from any location. Read More...
Multi-Media Resources (Videos, Webcasts, Podcasts…)

PODCAST: Advanced Pharmacy Automation: To allow Independent Pharmacies to provide services to differentiate themselves Many of the smaller nursing homes like specialized features that often cannot be satisfied by pharmacies who are too busy. Most of the time the pharmacist tries to force all their homes to be homogeneous such that the pharmacy has one way to fill. This is often why homes leave some of the large national pharmacy providers to go back to smaller pharmacies who can provide the desired, customized features. What are these features: ? Calendar Filling ? Event cards (i.e. weekend card) ? Skip dose ? Home specific prescription labeling...

AmerisourceBergen

AutoMed®, a solution from the AmerisourceBergen Technology Group, offers institutional pharmacies a full range of oral solid medication packaging options. AutoMed compliance packaging is ideal for facilities trying to identify increasingly effective ways to contain costs, gain a competitive edge and, at the same time, improve patient care. AutoMed compliance packaging is dispensed via a FastPak™ automation system in continuous strips of individual unit dose or multi-dose packets.

Comprehensive Pharmacy Services

With over 110 client facilities in 30+ states and the Caribbean, and in excess of 650 pharmacy professionals – CPS is positioned to successfully navigate the most complex pharmacy challenges facing hospitals and health systems. CPS has developed unique pharmacy services product models that differ, radically, from traditional industry models – an introduction to CPS will afford the opportunity to actually improve Pharmacy performance AND benefit the facility financially.

Health Direct Institutional

Health Direct Institutional Pharmacy Services is committed to providing low-cost quality medication, medical equipment, and services to skilled nursing facilities, assisted living, group homes, long-term care facilities, HMOs, and other facilities in the New York, Vermont, and New Hampshire areas.

Kindred Pharmacy Services

KPS is a leading provider of pharmaceutical and resident care products to the geriatric care industry including long-term care, subacute care, assisted living facilities, home health, and hospice.

Omnicare

Omnicare provides professional pharmacy services to skilled nursing facilities and assisted living facilities nationwide and focuses on delivering quality prescription services at the lowest possible cost.

NeighborCare

NeighborCare embarks on a new era, propelled by the strength that comes from being an established healthcare provider and the drive to set a new standard for service in our profession. NeighborCare's four product lines offer a continuum of health care solutions including pharmacy services for long-term care, assisted living and other group settings, convenient retail pharmacies, comprehensive home care services, as well as an array of cost-effective, quality products through our Tidewater Group Purchasing Organization.

PharMerica

Experience the PharMerica Difference Our commitment to forward-thinking practices saves our customers time and money while enhancing the health, safety and well-being of facility residents. This dedication makes PharMerica a market leader in customer service and satisfaction. With 80 regional pharmacies and more than 220,000 patients in our care, PharMerica's experience in long-term care and alternate care patient populations spans 20 years.

RxKey

Fast. Flexible. Intuitive. Reliable. These are the words that pharmacists across the country are using to describe RxKey, the latest evolution in pharmacy software. RxKey is robust, module-based pharmacy software that can adapt and grow as your pharmacy grows. With easy to learn and use fill screens, real-time prescription scanning, bar code prescription verification, built-in roll-over IVR, and much more, pharmacists spend less time processing and checking, giving them more time to spend with their patients. Let RxKey Pharmacy Management System help you take control of your business and take care of those that matter most: your customers.
Importance of Supply Chain Standards - What You Need to Know About GS1
Provided by: Inquisit
What exactly are supply chain standards and how does GS1 impact you? Make sure to attend this iQast to find out!Amerinet experts Pat Klancer, senior director of Diagnostix supply chain services, Ben Schollmeier, senior director of data services, and Sue Leasure, director of membership services, will present this informative session geared toward im...
Family Medicine Update
Provided by: The Sea Pines Resort
•Describe the epidemiology and burden of illness for stroke in the US •Identify the risk factors for stroke •Distinguish stroke from transient ischemic attack •Educate at-risk patients about medical and lifestyle strategies to help prevent stroke •Employ appropriate secondary prevention in patients with ischemic brain disease ...
FLSA: The Legal Pitfalls of an Old Law in a New World
Provided by: Inquisit
Are you up-to-date with the provisions of a very old law, the Fair Labor Standards Act, known as the FLSA? It's the federal wage and hour that governs how you pay employees – especially when you may not realize they're off the premises but on the clock using a handheld device. Understanding the law is beyond important ...
Medication Therapy Management (MTM) for Patients with Diabetes
Provided by: University of Connecticut School of Pharmacy
In this multi-layered, knowledge/application/practice-based continuing pharmacy education activity the University of Connecticut and Drug Topics will develop pharmacist competence in MTM and Motivational Interviewing. The activity is designed to expand from knowledge-based activities to practice-based skills by properly scaffolding knowledge, appl...
Delivering Behavior-Based Performance Feedback
Provided by: Inquisit
Sometimes, healthcare managers and supervisors need to tell employees things they don't want to say and employees don't want to hear. If your performance management process doesn't help improve performance and maintain good team relations, it needs to be re-vamped – yesterday. Behavior-based performance feedback creates a collaborative bu...
Today's Gout: Treatment Concerns for the Managed Care Pharmacist
Provided by: ASiM
Gout is increasing in both incidence and severity. Treatment adherence issues on allopurinol alone and resistant gout lead to failed target serum uric acid concentration. There are new and emerging agents, including xanthine oxidase inhibitors, uricosuric agents, uricase agents, and interleukin 1 inhibitors—drugs that can provide alternatives to ...
CMS ASC Freestanding Conditions for Coverage: Medical Record Procedures
Provided by: Inquisit
This conference focuses on medical records services which include what must be documented in the medical record. This includes things such as the history and physical, informed consent, discharge summary, and anesthesia documentation requirements. CMS issued Conditions for Coverage that every freestanding ambulatory surgery center (ASC) must meet...
Ensuring Compliance with TJC 2012 Provision of Care Standards
Provided by: Inquisit
The purpose of this program is to familiarize the attendees with the 2012 Joint Commission chapter on the Provision of Care (PC). This is one of the most important and extensive chapters that address patient care. There are 48 standards in this section! It includes important issues such as falls, pain, abuse and neglect, assessment of patients, dia...
Histology Matters: Personalized Therapy for Patients with NSCLC (Enduring Material – Online Tumor Board)
Provided by: Johns Hopkins School of Medicine
OVERVIEW Recent advances in the recognition of histologic subtypes as prognostic and predictive factors in nonsmall cell lung cancer (NSCLC) have created a new era of personalized therapy for patients with this disease. According to the latest data, the histologic subtype of NSCLC may influence a patient's treatment regimen and, in turn, surviv...
Your Destination for CME - Las Vegas
Provided by: Primary Issues™ by Primary Care Network
You all have them, you can't avoid them, and you may not even like them. Studies have shown that up to 15% of patient encounters are perceived as difficult by the clinician that is treating them. As a primary care clinician, you are most often the entryway to patients for their healthcare, even the most "difficult" patients. Many factors cont...
Meaningful Use: The Trojan Horse of Healthcare Reform
Provided by: Inquisit
During this session you will explore the bigger impact of the HITECH Act and explain why Meaningful Use is a real change agent when it comes to health reform. Topics include an introduction to the HITECH Act, program basics, strategies for achieving Meaningful Use of an EHR, and the ongoing influence this program will have on the healthcare indust...
CDC Intravascular Catheter Guidelines
Provided by: Inquisit
The Centers for Disease Control and Prevention (CDC) and the Healthcare Infection Control Practices Advisory Committee (HICPAC) updated intravascular catheter infection prevention guidelines in April followed by CMS updating the Hospital Conditions of Participation requiring that evidenced based standards be used in nursing education required on IV...
EMR Best Practices to Achieve Meaningful Use: From Selection to Implementation - for Non-Acute Care Facilities
Provided by: Inquisit
Are you a provider or staff member from a solo physician practice, multi-specialty practice or clinic? Are you interested in learning more about how EMR helps providers achieve meaningful use to secure CMS EHR Incentive Program reimbursement? If so, register for this iQast. Learn how to select, implement and utilize EMR to support the journey throu...
Managing Energy Not Time
Provided by: Inquisit
We all are given 168 hours each week. Most of us are nearly obsessed with being efficient and doing more with less. Yet, we still fall behind, disappoint others and ourselves, and increasingly are feeling wiped out. This program will focus on managing energy rather than time....
Nursing Moderate Sedation CEU Course Online
Provided by: Conscious Sedation Consulting
Nursing Sedation CEU Course Online Sedation Nurse This web based online sedation course has been developed and is presented by an anesthesiologist with over 25 years of clinical experience. It is appropriate for providers who are involved in the administration, management, monitoring or recovery of sedated patients. Course consists of 8 vi...
Nitrous Oxide Review with OSHA Focus: Clinical Guidelines & Workplace Safety
Provided by: My Dental Continuing Education & OSHA Training
5 CEs Nitrous Oxide sedation is a safe and effective way to manage patient anxiety and pain. This course is a comprehensive review of the history of nitrous oxide, chemical & physical properties, the clinical administration of N20, patient selection criteria--and more. And the course includes the most current OSHA guidelines for workplace safety ...
Microbes, Inflammation, Scaling and Root Planing, and the Periodontal Condition
Provided by: American Dental Hygienists' Association
LEARNING OBJECTIVES: Discuss the biology of biofilms List the risk factors associated with periodontal disease Explain the methods of non-surgical management of periodontitis Abstract Biofilms are a complex community of microorganisms characterized by the excretion of an adhesive and protective extracellular matrix, microbe-to-microbe atta...
Pre-Pregnancy through Adolescence: Impact of Nutrition on Health and Well-being in Adult Life
Provided by: Annenberg Center for Health Sciences at Eisenhower
Statement of Need The purpose of this activity is to provide knowledge and skills to health care providers to enhance the nutritional health of pediatric patients. Learning Objectives At the conclusion of this initiative, participants will do the following: 1. Identify appropriate macro- and micro-nutrient requirements for healthy children a...
The Joint Commission Hot Problematic Standards for Hospitals
Provided by: Inquisit
One of the best ways to be prepared for your unannounced Joint Commission survey is to understand all aspects of the top problematic standards along with information on hot topics related to hospital surveys. Hot topics include standing orders, protocols, clinical alarms, and unlicensed personnel as scribes.The Joint Commission collects data on th...
CMS NEW Visitation Guidelines
Provided by: Inquisit
The final interpretive guidelines we have all waited for are finally out! The Centers for Medicare and Medicaid have published 34 pages of interpretive guidelines which will amend the hospital conditions of participations (CoPs) on patient visitation rights and patient representatives for all hospitals including critical access. These new interpret...
Risk Management: Prevention of Medical Errors in the Dental Practice (all states)
Provided by: My Dental Continuing Education & OSHA Training
Risk Management: Prevention of Medical Errors is designed for all members of the dental team to inform and educate about risk management and prevention of medical errors in clinical practice. All dental professionals must be proactive in every controllable area to minimize risk of liability to the practice and more importantly, ensure the absolute...
Navigating Latin American Regulatory Compliance Requirements for Clinical Trials
Provided by: The Center for Professional Innovation and Education
This training sessions highlight the implemented regulatory compliance requirements and procedures for Pharmaceuticals, Medical Devices, Biologics and Combination Products in Latin America. The primary countries covered will include: Argentina, Brazil, Chile, and Peru. The course will cover topics relating to pre-clinical and clinical requir...
FREE HIV & AIDS CE / CME Mobile App Download
Provided by: CEAppCenter
1.2 million people live with HIV/AIDS in the US. Some states mandate HIV / AIDS CE / CME content for healthcare professionals. Use this app to find opportunities, which meet your requirements. App includes a large variety! Download the FREE mobile app onto your mobile device by visiting the Healthcare's Continuing Education App Center at www.CEA...
Behavioral Tools You Can Use, Parts 1 & 2
Provided by: American Headache Society
At the completion of this presentation, participants should be able to: -Identify psychiatric comorbidities of chronic and episodic migraine -Discuss clinical and prognostic significance of psychiatric comorbidities of migraine -Describe tools for screening and assessment of psychiatric comorbidities of migraine in clinical practice -Recogniz...
Optimizing Treatment of Chronic Migraine, Part 1: Focus on Preventive Treatment
Provided by: American Headache Society
At the completion of this presentation, participants should be able to: -Identify the principles and objectives of preventive treatment in the management of chronic migraine -Discuss the published evidence for the preventive treatment of chronic migraine -Discuss approaches to address failure of preventive treatment ...
The Time-Scarcity Problem: Strategies and insights on human capital preservation for health care professionals
Provided by: Harvard School of Public Health
Hospitals, on average, expend between 40 and 70 percent of their budgets on salaries and benefits, greatly surpassing supply chain as a hospital's largest expense. Even with this major investment in human capital, it is still the rate-limiting factor on the delivery side of health care. Implementation of the Affordable Care Act will exacerbate th...
The Essential Steps for Executing and Completing Projects Successfully
Provided by: Inquisit
Picture the positive response by a patient, a colleague, a superior, or a team when you fully complete a project not just on time and under budget but with grace and finesse. In this practical, step-by-step program, this type of result will not just be an imagined outcome but a real outcome more often than not....
Secondary Headaches You Shouldn't Miss
Provided by: American Headache Society
At the completion of this presentation, participants should be able to: -Describe how secondary headaches are identified -Discuss specific red flags that suggest the presence of secondary headache -Identify secondary headaches that may mimic chronic migraine ...
OSHA Infection Control for Dental License Renewal
Provided by: My Dental Continuing Education & OSHA Training
Infection Control OSHA Focus is designed to meet 2013 state dental board requirements for instruction for license renewal in infection control and bloodborne pathogen review. Includes current information from the FDA, CDC, OSHA, and various board updates through 2012. Reviews bloodborne pathogens, sterilization technique, chain of infection contr...
FREE Obesity CE / CME Mobile App Download
Provided by: CEAppCenter
More than one-third of U.S. adults are obese. Weight management related conditions include heart disease, stroke, and type 2 diabetes. Find related CE / CME courses through this app. Download the FREE mobile app onto your mobile device by visiting the Healthcare's Continuing Education App Center at www.CEAppCenter.com....