Micronova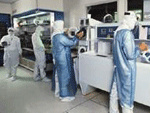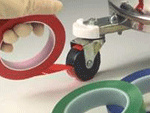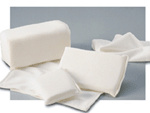 Micronova Manufacturing Inc. was established in Torrance, California in 1984.
Recognizing the need for tools to address critical cleaning in aerospace and military installations, Micronova developed a range of cleanroom mops, wipers and detergents to serve the emerging cleanroom industry. With its CR 100 PC tape, Micronova was the first to develop specially processed cleanroom tape for controlled environments.
In recent years Micronova has broadened its product range to meet the needs of aseptic processing in pharmaceutical and biotechnological sites.
All manufacturing is carried out at the Torrance facility and Micronova's products are distributed and sold into cleanroom facilities worldwide.
Micronova sells exclusively through distributors. We have a network of U.S. and international distributors that specialize in certain geographical locations and/or types of cleanrooms.
If you can let us know the type of industry you are involved in and the type of products you are looking to purchase we will provide you with the name(s) of a distributor best suited to your region and/or industry.