Epicor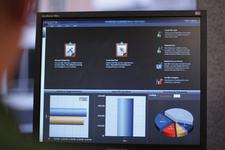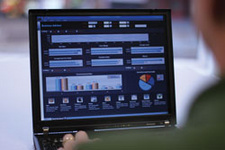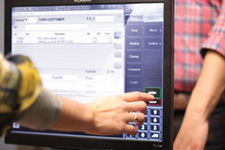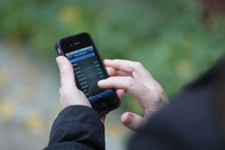 HELPING YOU BUILD A SMARTER PHARMACY
The pharmacy business is no longer just about selling prescriptions. Today's pharmacies are increasingly dependent on their front-of-store retail operations to maintain margins, fuel growth, and – of perhaps greatest importance – meet the growing expectations of their customers.
Retail is a highly specialized discipline that's significantly different from your prescription business. Pharmacy chains and big boxes have spent millions perfecting retail methods and practices that allow them to operate efficiently, market effectively, manage their assets, and create a very positive customer experience. Fortunately for you, so has Epicor®.
Discover Epicor Eagle®, a leading point of sale and retail business management solution proven to give independent pharmacies the specialized capabilities and advantages needed to compete, thrive, and grow in today's demanding retail environment.
Create a superior customer experience.
With features like high-speed credit card processing and electronic signature capture, Epicor's state-of-the-art POS solutions enable you to provide fast, efficient and secure checkout.
With Epicor Mobile POS, you can take the cash register into the aisles and right to the customer.
At the drive-thru window, with Eagle you can capture payment, accept signatures, and provide a receipt without the customer getting out of their vehicle.
With deliveries, you can do full checkout, accept signatures, and email the receipt to the customer.
Our software provides a true real-time solution enabling you to fully comply with HIPAA and other government requirements. It also ties to the SIGIS approved database and is fully IIAS compliant, allowing you to accept FSA and HAS debit cards, along with major credit and debit cards.
The Eagle Gift Card and Loyalty program software lets you reward your regular customers while collecting valuable data for a wide range of marketing activities to drive store traffic.
Epicor's Gift Card Mall integration with InComm, one of the largest providers of Gift Cards, allows you to add margin opportunities at minimal cost.
Automate, integrate and streamline your business.
Our wireless mobile handhelds make it fast and easy to perform physical inventories and update system pricing from the store floor.
Create faster transactions with POS Touch
Performance Manager provides in depth business analysis to help you pinpoint and anticipate issues based on real-time data
Mobile Manager gives you quick, any-time access to inventory, sales, customer information, and more.
Epicor integrates sales, inventory, purchasing and receiving across multiple stores to improve efficiencies, and cut costs.
Manage your assets to maximize your profits.
Remove the guesswork with precision demand forecasting, and reduce overstocks and stockouts with Epicor's new Inventory Planner
Customizable "dashboards" feed to you a continuous, real-time overview of your business' performance, with the power to instantly drill down to any level of detail.
Eagle can automatically track your inventory and alert you when it's time to reorder so you avoid stock outs.
Eagle even supports multi-store sales, inventory, purchasing and receiving in real time
And with Epicor, you never have to go it alone.
With nearly 40 years of experience delivering true best-of-breed retail solutions to over 20,000 customers, there is not a more trusted partner to help you take your pharmacy to the next level.
Epicor offers a comprehensive range of unique consulting, training and support services.

Pre-installation consulting services
Complete implementation and data conversion
Customer training by Epicor experts is available onsite and online
Nationwide team of Local platform specialists provide fast, expert onsite or phone support and maintenance
Professional Advice Line support available
Bottom line? Epicor will help your entire business run more smoothly and give you greater access to information and increased control over operations, expenses, and profits. We welcome the opportunity to meet with you and explore how our leading retail solutions can help you build a smarter pharmacy.