Texwipe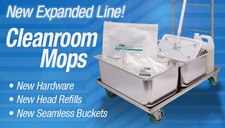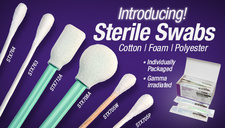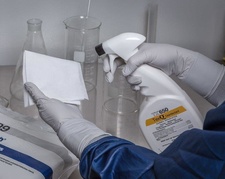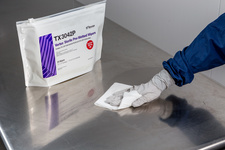 Texwipe is the global leader in contamination control and critical cleaning supplies and products.
Headquartered in Kernersville, North Carolina, Texwipe supports global customers with sales offices throughout North America, Europe and Asia. Manufacturing centers located in North Carolina, the Philippines and China provide the highest levels of quality and manufacturing technology.
With over 50 years of experience in the contamination control industry, Texwipe offers contamination control products, technical resources and support, process audits, hands-on training seminars, posters and application specific training on how to achieve contamination control in your critical and controlled environments.
Texwipe's broad product line includes a complete array of sterile and non-sterile wipers, swabs, mops, cleaning solutions, disinfectants and stationery for use in cleanroom and controlled environments.
Products include:
Vectra®` ultraclean sealed-border wipers, dry and pre-wetted
Vectra® Alpha® 10 LT, low titanium dioxide, sealed border wiper
Vertex® wipers, sterile and non-sterile, dry and pre-wetted options
AlphaSat®, QuanSat™ , QuanSat™ LT, PolySat®, TechniSat® pre-wetted wipers
Sterile AlphaSat®, PolySat®, TechniSat® pre-wetted wipers
TexQ®,TexP™ ,TexCide™ ,TexTab™ , Sterile IPA and Denatured Ethanol cleaning and disinfecting solutions
CleanTips®, Cleanfoam®, and Low TOC Alpha® swabs engineered for cleanliness and consistency
Transplex® ESD-safe swabs
TexWrite® cleanroom stationery
KOGO ™ cleanroom adhesive tapes
Texwipe also develops custom products to address specific customer needs.
Texwipe is committed to technology, innovation, and service excellence to provide the most consistent and highest quality products. All Texwipe products are supported by the most advanced testing and quality control standards in the industry.
We are working with the leaders in technology-driven industries to apply our expertise in ever expanding ways. If you are looking for the best in the business, contact us today by using the link below.