PCCA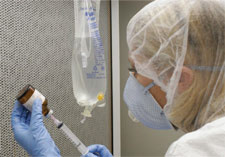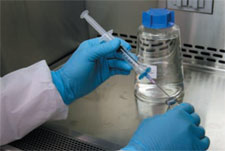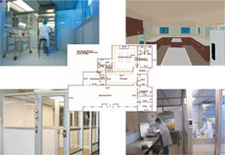 PCCA Training, CE & Student Compounding Boot Camps
C.E Programs
Through seminars and training, PCCA provides an organized, professional forum for compounding pharmacists to obtain practical information, earn C. E. credits, and receive valuable hands-on experience. In addition to seminars, PCCA offers pharmacists, pharmacy technicians, pharmacy students and professors, in-house training in our state-of-the-art compounding facilities in Houston.
International Seminars
The International Seminars provide compounding pharmacists as well as their compounding staff and guests with the latest information available in pharmacy compounding. At each International Seminar attendees will experience:
The Consultants Corner:
A panel from the Dr. M. George Webber Pharmacy Consulting Department shares information and compounding ideas discovered during their daily consultations and research. Topics include unavailable or discontinued manufactured products, compounding techniques, equipment and devices, unique dosage forms, marketing ideas as well as other aspects of a compounding pharmacy practice.
Compounding Pearls:
A panel of practicing compounding pharmacists shares formulas and tips they have found beneficial to their practice. Panel participants rotate with each seminar.
Quality Control:
IACP presents this program to deal with issues involving various aspects of quality control in pharmacy, especially compounding. Experts in the field cover various topics concerning proper procedures for establishing quality control mechanisms in the compounding lab.
Workshops:
Featured speakers, consultants or pharmacists lead instructional and networking sessions that include the main topic of the seminar as well as other popular compounding subjects. Attendees are given the choice of several workshops in order to pursue the areas of most interest to them.
Pharmacy Practitioner Sharing:
Member pharmacists present their experiences in their compounding practices including: formulas, marketing ideas, anecdotal reports and practices associated with compounding.
Equipment Table:
PCCA team members demonstrate and explain the vast selection of equipment, devices and supplies available to the member pharmacist. Included is a new product table to display the very latest in equipment added to the selections.
Legal Update:
Presented by the International Academy of Compounding Pharmacy, pharmacists are made aware of the latest developments concerning compounding pharmacy, including legal requirements and regulatory issues.
Primary and Aseptic Compounding Training Classes
In addition to seminars and symposiums, PCCA members have the opportunity to attend training classes in the PCCA's state-of-the-art compounding laboratory in Houston. Each year PCCA trains licensed pharmacists, as well as pharmacy technicians, pharmacy students and pharmacy professors. The compounding classes are accredited by ACPE and are offered throughout the year.
Primary Compounding Training:
The four day Primary Compounding Training, awarding 30 hours of continuing pharmaceutical education credit, provides hands-on training in practical compounding procedures, such as solutions, gels, creams, lotions, sticks, suppositories, troches, encapsulations, minor aseptic, unit dose compounding, enteric coating and lollipops. The class also provides instruction in compounding equipment, discusses legal issues and the importance of quality control, and covers helpful marketing techniques.
Aseptic Compounding Training:
The second course offered by PCCA is Aseptic Compounding Training. Pharmacists in attendance receive 40 hours (4.0 CEUs) of continuing education credit, including 24 hours prerequisite course work and 16 hours hands-on lab practice (includes 1 hour [.1 CEU] of law). The two-day course is an intensive hands-on experience and covers the latest USP and ASHP guidelines and standards. Focus is placed upon quality assurance of the compounding environment, equipment, end-product and the personnel involved. Click here for the 2005 Aseptic Compounding Training schedule.
Training Facilities:
The hands-on portion of the training course for our member pharmacists, pharmacy students and technicians is conducted in our compounding laboratory. The lab is equipped with 81 compounding workstations, a closed circuit television system to facilitate demonstrations by the instructor, and a classroom for lectures and slide presentations. Our training program is accredited by the Accreditation Council for Pharmacy Education (ACPE) and is presented by our staff pharmacists, technicians and Ph.D.s.
PCCA Institute Pharmacy Boot Camp
Current pharmacy students may utilize PCCA's expertise and training through this course. The intent of Boot Camp is to introduce students to the unique and novel dosage forms utilized by today's compounding pharmacists; to enlighten them as to the reality and feasibility of opening their own compounding pharmacy; and to inspire them to think of compounding as a viable, rewarding, and fulfilling career pathway.
Two full days of lecture and hands-on laboratory work provide a basic understanding of the skills, tools and equipment used in Contemporary Compounding. Students complete eleven dosage forms they take home with them, focusing on dosage forms such as lollipops, lip balms, troches, and transdermal delivery systems. Demonstrations of modern compounding equipment include the Ointment Mill, Electro Mortar-Pestle, Homogenizer, and Heat Sealer. Lectures on various contemporary compounding topics, compounding as a career path, and patient case studies are also on the agenda. http://www.pccainstitute.com/en/default.cfm