Integra Inc.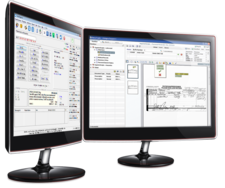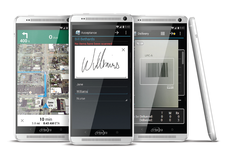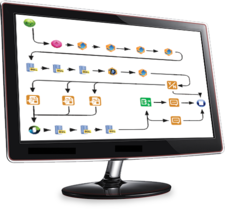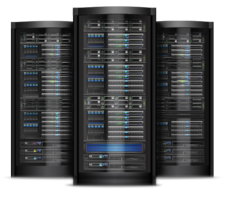 Integra, Inc.
Integra products are purpose-built for the specific needs of Long Term Care pharmacies. Integra's ongoing commitment to open platform ensures seamless integration of each product with industry-leading pharmacy information systems and third-party technologies. Over 600 pharmacies experience reduced costs, higher productivity and profits, better customer service, and improved compliance with Integra's pharmacy software solutions.
DocuTrack
DocuTrack provides end-to-end paperless workflow for receiving, managing, storing, retrieving, and tracking pharmacy-related documents. Fully customizable to your current processes, DocuTrack's open platform allows it to integrate smoothly into your existing technologies. DocuTrack will help you:
Locate any document in seconds
Ensure heightened productivity
Barcode and instantly fax forms
Much more
DeliveryTrack
DeliveryTrack is a budget-friendly delivery management system designed for the pharmacy market. Whether you manage your own deliveries, outsource to a professional courier, or use a combination of both, DeliveryTrack can meet the end-to-end needs of your delivery process by providing:
Signature capture
Vehicle tracking
Real-time proof of delivery
Much more
Logix
Logix is the industry's first true business automation tool. Integrated with DocuTrack, Logix was created to automate faxing process, workflow exception, and business rules. Automation can reduce keyboard clicks per task, eliminate human errors, and ensure performance of compliance and customer-related procedures. Logix can:
Provide end-to-end automation of fax-related processes (ex: Refill Too Soon)
Store and edit customer-specific rules
Create, fax, and perform follow-up with no manual intervention
Much more
ICF (Integra Cloud Fax)
Eliminate expensive fax boards with Integra's cloud-based faxing options. ICF and Integra FaxDR are suitable for the needs of any size pharmacy.
ICF (Integra Cloud Fax): With full redundancy and instant scalability, your customers will never hear a busy signal with ICFS. Virtualize your fax processes and use ICF as your backup and disaster recovery solution.
FaxDR: For those looking to simply supplement their existing fax configuration Integra offers FaxDR (Disaster Recovery) to ensure you receive all faxes during peak demand hours or if fax lines are down.
For more information on any of our products contact us or visit our website by clicking the links above!