Containment Technologies Group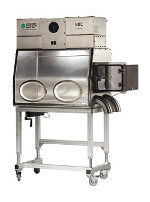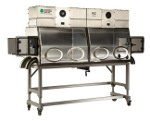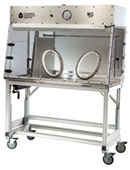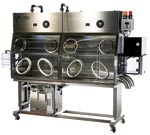 Containment Technologies Groupís staff of certifiers have over 50+ years of combined experience in the certification industry. Our certifiers have a vast knowledge of equipment that is used through the pharmacy and laboratory industry. Our goal is to establish an ongoing relationship with your facility. We will work with you to address all of your needs, treating your staff as a working partner, not just a client. 100% satisfaction guaranteed!
Staff qualifications include:
NSF accredited staff members
CETA trained staff members
Staff annually trained on certification protocols
Containment Technologies Group, Inc. has a diverse and expansive national client base. A reference list can be provided upon request. Some examples include:
Eli Lilly
Bayer
Roche
Steris
DOW
University of Kentucky/Coldstream Laboratories
Wishard Memorial Hospital
St. Lukeís Health System
University of Louisville
Kettering Health Network
Mercy Medical Centers
Many VAMC & Government Facilities across the United States
Equipment:
Compounding Aseptic Isolators
Compounding Aseptic Containment Isolators
Biological Safety Cabinets
Laminar Flow Hoods
Chemical Fume Hoods
Clean Rooms
Surgery Rooms/Suites
Isolation Rooms
Grossing Stations
HEPA Filtered Devices
Other Testing and Services:
Viable Air Sampling
Surface Testing
Fingertip Testing
Media Fill Testing
HEPA Filter Integrity Testing
Particulate Counts
UV Testing
Sound / Heat Level Testing
Unit Decontaminations (Biological and Chemical)
Maintenance and Repair of all Pharmacy and Laboratory Equipment
HEPA Filter Replacements
Training Modules Available:
Aseptic Training
Isolator Usage Training
Hazardous Compounding Training
Media Fill Training
We want to make your life easier! At Containment Technologies Group, Inc., we have a staff of professionals that live and breathe USP<797>. Whether it is providing your facility with products and supplies all the way to certification and training, we are here to provide your facility with a one-stop solution for all of your USP<797> needs.
CTG, Inc. Ė Your One Stop Solution For All Of Your USP<797> Needs