Containment Technologies Group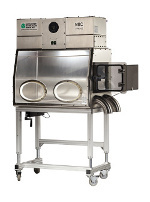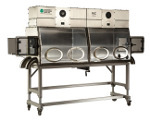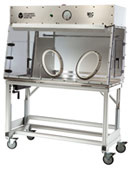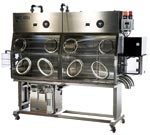 Established. Committed Full Service. Innovative Provider.
We are the manufacturers of the MIC Family of Isolators, which include the MIC Single, MIC Dual, MIC 797P and the MIC-EDU Systems. All of our products are manufactured in central Indiana. The MIC was designed by engineers with hazardous containment and aseptic expertise. Our engineering department is recognized throughout the world for their work with parenteral products and hazardous containment.
The MIC product line is currently implemented in nearly every state in the country as well as in over a dozen countries overseas. We are quite proud of our globally dispersed, very satisfied, and extremely loyal client base. Containment Technologies Group, Inc. - Where our goal is Protecting The Provider, The Patient, And The Environment.
MIC Family of Isolators:
Meets and/or exceeds all specifications required by USP<797>
MIC Isolators are the perfect solution to the restrictive and expensive clean room solution
The modular design allows for adaptation to any regulatory change
Designed to grow with your facility so your investment never becomes obsolete
Completely ready and 100% compatible with the next generation of Advanced Aseptic Compounding™- * Vaporized Hydrogen Peroxide (VHP) decontamination
The MIC Isolators do not need to be placed in a clean room regardless of operating under positive or negative pressure
Full gowning is not required when using the MIC Isolator
The MIC Isolator can be set at negative or positive pressure
The MIC does not need to be vented - in fact we recommend against venting while using the MIC Isolator
MIC Isolators have unidirectional airflow within the Direct Compounding Area (DCA)
Every MIC Isolator is installed by a factory trained professional
Every installation includes hands-on and in-depth training for your facility
Comprehensive documentation package included with every unit
Protects the Provider, the Patient, and the Environment
Comprehensive USP<797> Services Provided by Containment Technologies Group, Inc.
Certification services for all primary engineering controls

Isolators (CAI/CACI's), Biological Safety Cabinets (BSC's), Fume Hoods, Laminar Flow Hoods, Clean Rooms, Surgical Suites
Provide both non-viable testing as well as viable air and surface sampling
Partnership with a laboratory for all microbiological testing and classifications
NSF accredited staff, CETA members, ISPE members, AGS members

Training services for all areas of USP<797>

Aseptic training for your staff
USP<797> regulatory training
Media Fill Testing kits as well as training

Fully stocked warehouse for all of your pharmacy needs

Sterile gloves, sleeves, sharps containers, glove liners, media fill test kits, cleaning supplies, sterile alcohol, hydrogen peroxide, sleeve liners, and many more commonly used consumables
We want to make your life easier! At Containment Technologies Group, Inc., we have a staff of professionals that live and breathe USP<797>. Whether it is providing your facility with products and supplies all the way to certification and training, we are here to provide your facility with a one-stop solution for all of your USP<797> needs.
CTG, Inc. – Your One Stop Solution For All Of Your USP<797> Needs