California Society of Health System Pharmacists CSHP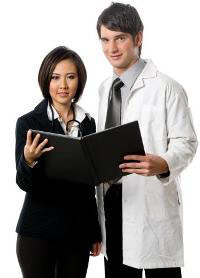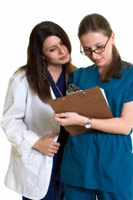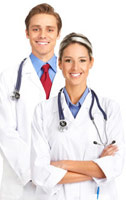 "The Leader in Wellness, Patient Safety and the Optimal Use of Medications"
Founded in 1962, CSHP is a professional society representing thousands of pharmacists, pharmacy technicians, student pharmacists and associates to promote wellness, patient safety and the optimal use of medications.
The specific purposes and objectives of this corporation are to promote rational, patient-oriented medication therapy across the continuum of care; to foster the optimal and responsible use of medication-related technologies; to promote pharmacists, and technicians as integral members of the healthcare team in order to allow full utilization of their clinical skills and knowledge of the medication use process in each healthcare setting; to serve as a primary advocate for advancing professional practice, optimizing patient outcomes, and improving the quality of patient care; to promote pharmaceutical services that use sound pharmacoeconomic principles; to advocate the pharmacist's and technician's value to patients by ensuring that appropriate clinical services and the medication use process are applied to their benefit; to promote public health by fostering the optimal and responsible use of medications, including education for proper use and/or controlled use of medications; and to promote competency in the profession by offering state of the art education and training programs.
CSHP members practice in a variety of organized health care settings including, but not limited to hospitals, integrated healthcare systems, and clinics, home health care and ambulatory settings.
Continuing Pharmacy Education (CPE)
The mission of California Society of Health-System Pharmacists' Continuing Pharmacy Education program is to provide innovative educational activities that will advance the practice of pharmacy and optimize patient care.
California Society of Health-System Pharmacists is accredited by the Accreditation Council for Pharmacy Education (ACPE) as a provider of continuing pharmacy education. ACPE standards were designed to facilitate the continuum of learning and emphasize the foundation needed for development of the learner as a lifelong learner.
CSHP's responsibilities to learners:
Advocate for lifelong learning of pharmacists and technicians
Emphasize systematic, self-directed learning
Identify and meet the educational needs of pharmacists and technicians
Assure that faculty take an active role in delivering content so pharmacists and technicians are actively engaged in their learning
Assess participant learning from a CPE activity
Evaluate the impact of CPE activities in pharmacy practice
Seminar 2012: October 18 -21, Paris Las Vegas Hotel
Welcome to the 37th annual meeting of the California Society of Health-System Pharmacists, "Jackpot, Pharmacy!". CSHP is proud to offer the largest state-run seminar for health-system pharmacists in the United States! The goal of Seminar is to provide our attendees, ranging from pharmacy students to directors, with a venue for networking with colleagues, updating their knowledge, enhancing their skills and learning about the latest products and technologies offered by industry. The multitudes of continuing pharmacy education courses provided at Seminar are developed to maintain and enhance the knowledge, skills and abilities of all attendees. From presentations to receptions, Seminar has found the perfect balance of content and networking for professional growth and inspiration of health-system pharmacists and technicians as well as other pharmaceutical related professionals. Seminar is designed by health-system pharmacy professionals from California for health-system pharmacy professionals. This ensures greater insight into the unique needs of our members and an opportunity for a meaningful, worthwhile experience tailored to your personal and professional requirements. Seminar 2012 is a fantastic opportunity to fulfill your personal commitment to professional experience and life-long learning.