Pharmacy Automation Supplies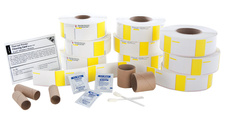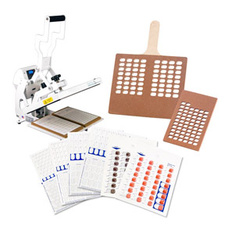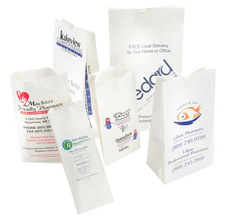 Tired of paying too much for the consumables used in your automation or robot?
Pharmacy Automation Supplies (PAS) is your solution. Most pharmacies arenít aware that they have a choice of supplier for the consumables used in their automation device and as a result may be overpaying. Whether you use a vial filling robot, strip/pouch packaging machine, specialty label applicator, or have blister packaging automation PAS is proud to be one of the only manufacturers to offer 100% compatible supplies directly to the end user. Eliminating brokers, middlemen, and other third parties who resell supplies (like the robot companies themselves) is one of the biggest things pharmacies can do to maximize their investment in automation and reduce the total cost to fill a prescription.
If your pharmacy uses custom artwork on labels or any other consumables PAS has an internal state of the art graphics team that can make sure your pharmacy branding stays consistent no matter how the prescription is being filled. Pharmacy Automation Supplies also carries stock kits for all major automation devices that providing the flexibility of same day releases with long run pricing.
Like all PAS products, consumables for automation are backed by our 100% compatible service level agreement. We go to great lengths to assure that we match our kits to the exact specifications set forth by your robot company and are in full compliance with all FDA requirements. Supported automation devices include:
Parata Max
Parata RDS
Scriptpro SP-200
Scriptpro SP-100
Kirby Lester KL-60
Kirby Lester KL-100
Innovation
Automed Fastfill
RXMedic ADS
Custom HVS vial filling automation for Central Fill/Mail Order
And More
PAS recognizes that the products we manufacture are relied on to perform every day in the demanding world of pharmacy. Our reputation for quality and responsiveness to the changing needs of our customers & the industry has helped fuel our growth over the past 100 years from a small printing company to one of the most counted on suppliers in the industry.
Contact one of our support specialists today to learn how our solutions can support your operations AND help save you money in an increasingly competitive marketplace!