CareerTapp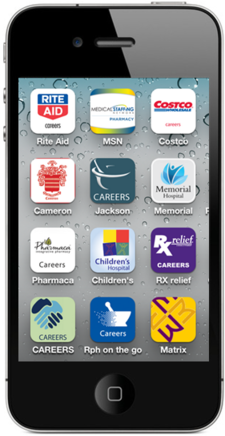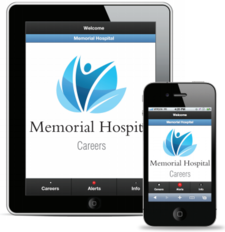 Mobilize!
- Improve Communication
- Strengthen Applicant Engagement
- Project a Progressive Image
To maintain a recruiting edge with the "mobile generation", your company or institution will require a mobile app for job seekers to quickly and conveniently monitor your career opportunities.
Don't go it alone. Building your own custom mobile app can be expensive, time-consuming, and rife with pitfalls. Have you budgeted for the development costs and ongoing maintenance expenses? Do you have an experienced project manager? Are you prepared for the endless meetings and decisions? What if the end result falls short of expectations?
We can help. Our experienced team will have your mobile jobs app ready within seven days, with minimal time investment, and at an affordable price. Why CareerTapp?
CareerTapp pioneered the standardization of mobile web apps for the continuing education market and jobs market.
We have more than 14 years of experience in job board development, ATS development, recruiting, job posting management, recruitment marketing, search engine development, and mobile web app development.
We boast an impressive client list spanning Fortune100 companies, universities, and trade associations. Our clients include Target, Walmart, Harvard University, Kroger, CVS/Caremark, Costco, Cleveland Clinic, Brown University, Safeway, and Cardinal Health.
Please have your recruiting department contact us to learn more about our simple, affordable, and headache-free mobile app development services.