Innovation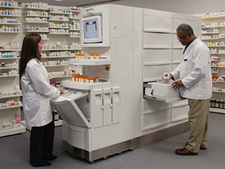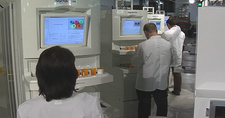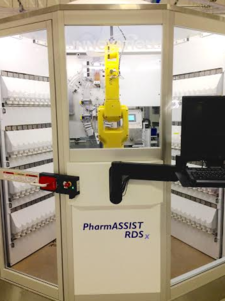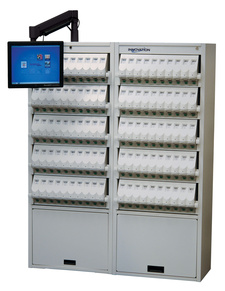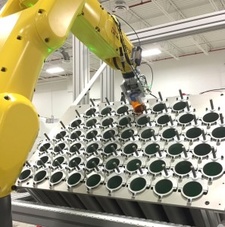 Disruptive Technologies Driving the Future of Pharmacy
As our industry continues to transition to patient-centric care, you need a visionary partner that understands your unique challenges and can help you meet your operational and business goals head on.
Innovation is an industry-leading disruptor and a forward-thinking partner. We deliver next-generation pharmacy automation and process optimization solutions to retail, hospital, federal healthcare, central fill, and mail order pharmacies around the world.
Our PharmASSIST® product suite, Pharmacy Intelligence™, customized High Volume Solutions, and value-added professional services help you optimize prescription fulfillment, reposition your pharmacists as care providers, and enhance your patients' experience.
Blaze your trail today. Disrupt your pharmacy operation, embrace technology, and transform your business.
Scalable Solutions that Grow With Your Pharmacy
Scalability truly defines our products. Each product is a building block to the next. You can start with the basics with any PharmASSIST product or combination of products to address your immediate requirements. Then as your prescription volumes grow and your requirements evolve, you can leverage your existing automation and upgrade with minimal operational disruption and complete compatibility with all your existing systems.
Intelligent Dispensing Drives Prescription Throughput
The PharmASSIST M4 dispenser is the cornerstone of all our dispensing technologies and a key component of our Pharmacy Intelligence initiatives. The dispenser stores, counts, and dispenses all types of tablet/capsule medications – all simultaneously – within our cabinet-based, robotic, and high volume solutions.
Breakthrough Falcon Detection™ technology, self calibrates the counting of new medications, enabling you to add new medications to dispensers immediately without making software-controlled or mechanical adjustments.
Delivers in-depth analysis by capturing all dispenser activity in conjunction with our PharmASSIST Symphony database and providing actionable data to our Pharmacy Intelligence.
Smart Strategy Powered by Pharmacy Intelligence
Pharmacy Intelligence is our unique combination of application-based data analytics, computer-animated process simulation, and Lean Six Sigma process analysis.
Assesses operational risk, optimizes system designs and processes, and accurately forecasts results.
Delivers substantiated answers before you invest in automation and helps you avoid incurring the costs of implementing and then changing a live system.
Saves you invaluable time, resources, and capital, and gives you complete confidence in your system design, growth path, and automation decisions.
Professional Services Optimize Pharmacy Operations
Our Professional Services team helps you achieve your business goals by optimizing your pharmacy fulfillment-related processes. Using proven project management and development methodologies combined with unmatched workflow, operations, and technology experience, our team deepens our understanding of your pharmacy operation and provides solutions to help you achieve tangible results.
Pharmacy Intelligence
Workflow & Process Optimization
Pharmacy Operations Management
Product/System Consulting
Pharmacy Business Consulting
Custom Software Development
Compliance & Regulatory