Drug Package Inc.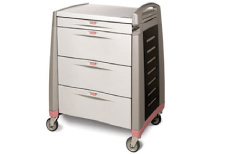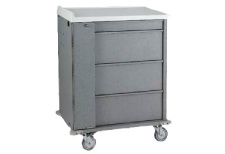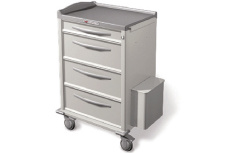 Drug Package offers Long Term Care Medication Carts in a wide range of configurations and styles to best accommodate the procedures used by dispensing pharmacists; the practical consideration of storage and flexibility demanded by caregivers. Drug Package top-quality carts have been carefully engineered for dependability with minimum maintenance, designed with pleasing style and are offered at attractive, economical pricing. We offer several "Punch-Card" Cart configurations, allowing appropriate storage and your choice of the cart most appropriate for your facility and procedures.
MEDICATION CARTS FROM DRUG PACKAGE
Cart Styles and Finishes to Compliment your Decor
Available in a Variety of Sizes and Configurations
Durable and Easy to Use
Increase Med Pass Safety for both Patient and Facility
STANDARD OR CUSTOM CART FEATURES AVAILABLE
Slide Out Writing Surfaces
Trash Container with or without Lids
Narcotic Boxes
Adjustable Card Divider Systems
DRUG PACKAGE MEDICATION CARD CHOICES
Blister Counts from 7 to 90 Days
Blister Sizes from Small to Extra Large
One Piece Cards or Cards with Blister Insert
Heat or Cold Seal Cards
In addition to Medication Carts, Drug Package offers a complete line of Medication Blister Cards, Sealing Equipment, Prescription Labels, Pharmacy Bags, Vials, Apothecary Supplies, HangUp Bags and more.