Redesigning Rx Workflow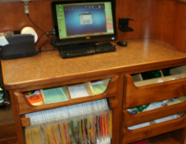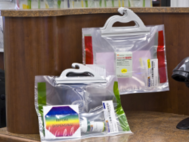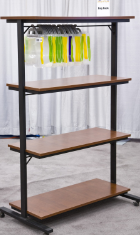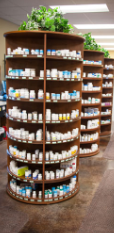 SmartFlow Pharmacy Workflow System
Ever get tired of fixture representatives telling you what will work in your retail pharmacy—reps who have never owned pharmacies & are certainly not pharmacists trying to work faster & with more accuracy, while still enjoying the process?


If you look at pictures of a 1964 pharmacy, you will see that pharmacy design has not changed in over half a century. We decided there had to be a better way. In the numerous pharmacies we have owned since 1971, we have continued to imagine & implement ways to improve workflow before anyone even understood the term or its value.


Over the past 11 years, Independent Pharmacy Owner, Don Grove, RPh, along with Pharmacy Manager, Jennifer Jelinek have been on the cutting edge of pharmacy workflow & redesign, developing & continuously refining the SmartFlow Pharmacy Workflow System, with three key questions in mind:


1. Will this increase speed/productivity?
2. Will this increase accuracy?
3. Will this increase employee satisfaction?
The results have been astounding! Our pharmacy continues to innovate, thrive, and succeed in very challenging times. Find out how SmartFlow Pharmacy Workflow System could enhance your store today!


Advantages of SmartFlow Pharmacy Workflow System:
Profit -Results from increased speed & productivity; lowers 2nd largest expense-wages.
Skills - Production pharmacist frees clinical pharmacist to work in an area of expertise & increase niche sales.
Accuracy -Separate work stations assure more focus & less small talk between staff; everything is within arm's reach
Satisfaction - Employees have more horizontal work space, personal space, less walking distance, & increased output.
Redesign - Replacement of fishbowl design decreases HIPAA concerns; less ability for patients to hear/see pharmacy staff working
Speed - Increases tech retrieval time, inventory selection, accuracy & urgency; bags never spill like traditional trays
Anti-anxiety - Urgency-colored hanging bags allow consistent balance between urgency & time orders are received.
Footprint - Reduced footprint with round, vertical inventory carousels, 1-3 tiered bag storage & quick retrieval.
Synergy - By adding redesign + SmartFlow System, you can raise current verification rates 3 times the average (1+1=3).
Counseling - Unique Lego designed iPad kiosk/video center allows quick/consistent counseling in-store or at home.
Workflow Productivity Potential
2013 NCPA Digest

| | | |
| --- | --- | --- |
| 200 Rx's/day | FTE | Individual Productivity |
| Pharmacists | 1.5 | 133/day |
| Technicians | 3.3 | 60/day |
| Owners | 1.5 | 90/day (if owner is a working pharmacist) |

2014 J&D Pharmacy*

| | |
| --- | --- |
| 400 Rx's/day | Individual Productivity |
| Pharmacists | 300-500/day |
| Technicians | 90-180/day |
*Productivity numbers exhibited by our pharmacists & technicians are based on a combination of excellent workflow, pharmacy software, robotics, IVR, & up to date hardware. The recommended redesign, in combination with the SmartFlow Pharmacy Workflow System, allows for maximum technician/pharmacist interaction & minimal turbulence (outside disruptions).