Simplex Isolation Systems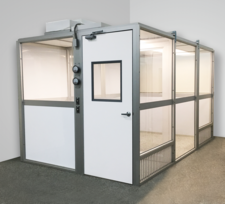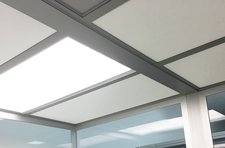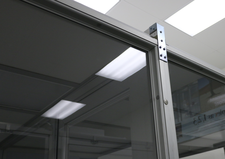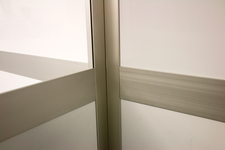 USP 800 Compliant Cleanroom Systems
Achieve USP 800 compliance and provide your personnel a safer environment for handling hazardous drug compounds with Simplex's modular, expandable and high-performing cleanroom systems. With over 35 years of success in the design and manufacture of custom cleanrooms, our process includes working closely with our customers to identify any specific requirements and cleanroom classifications to design a custom enclosure with efficiency, compliance and scalability in mind.
Our cleanrooms are engineered with easy-to-clean internal features that can withstand various cleaning processes in accordance with USP 800 compliance. Simplex wall systems are manufactured with a near-flush surface between the frame and insert panel, eliminating any hidden spaces where contaminants can hide and cause problems inside the clean environment. Simplex offers modular cleanroom components that can be included to maintain and improve the integrity of the environment, including fan filter units, custom door designs and electrical outfitting.
Key Features & Benefits:
Designed to meet the requirements of USP 797 and USP 800
Interior construction designed for easy cleaning
Suitable for ISO 8 (Class 100,000) to ISO 4 (Class 10) cleanroom applications
Available as single-pass, re-circulating design with air-chase walls and ceiling plenum or as a hardwall partition for existing sterile environments
Available with integrated self-supporting ceiling modules, factory-assembled for fast and simple construction
2" x 2" extrusion frame comes in a clear anodized aluminum or powder coated finish and can accommodate insert panels from 1/8" to 3/8"
Insert panels available in ABS, acrylic, polycarbonate, aluminum or glass
Ships as an easy-to-build pre-assembled turnkey room
Allow Simplex to assist with your next USP 800 cleanroom project to ensure a custom enclosure that allows for the safe compounding of hazardous drugs in your facility in accordance with USP 800 regulations.