Live Oak Bank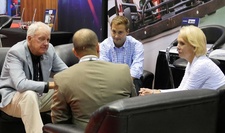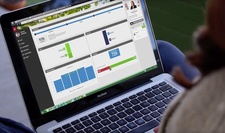 IMPROVE THE OPERATION OF YOUR PHARMACY WITH AUTOMATION EQUIPMENT
Every day you're forced to do more with less. Adding or upgrading a pharmacy automation system is a great way to streamline the operation of your pharmacy. Robotic prescription systems control dispensing and administration of drugs, which increases productivity, reduces waste and enhances safety. By automating prescription dispensing, pharmacists can spend additional time one-on-one with customers, improving patient care for your pharmacy.
What makes a Live Oak lease different?
100% financing with no money down
$1.00 buyout at the end of lease term
Competitive, fixed lease rates
Quick application process and credit decisions
Application only, up to $150,000
Experts in pharmacy financing who know your industry
Lease Terms
Lease terms range from 36-72 months
Deferred payments for up to three months from equipment installation
Payment options available to meet any budget
Capital lease structure allows depreciation of equipment
It all adds up to healthy growth. Competitive rates. Lease terms that let you maintain strong cash flow. A dedicated team who are Pharmacy financing experts. Welcome to Live Oak Bank, your trusted finance choice.