Kirby Lester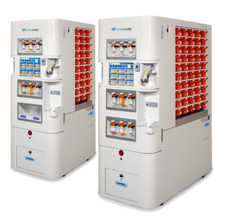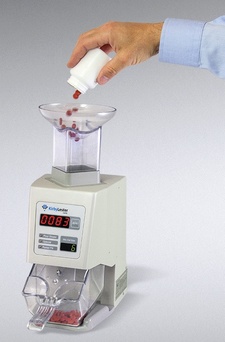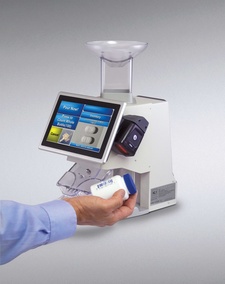 Kirby Lester Pharmacy Robotics and Prescription Filling Technology
When it comes to filling prescriptions, there are two overarching goals: Fill perfectly, and drive the cost & time to fill as low as possible. This is especially true of pharmacies that are challenged with rising daily Rx volumes, local competition, 90-day fill increases, and the need to transition to value-based care.
That's where Kirby Lester pharmacy automation comes in. Free up essential time by eliminating manual processes. Avoid narcotics inventory stress. Prevent Rx filling errors that sap the pharmacist's time and effort. And make time for major initiatives like med synchronization, MTM, and Star ratings. Kirby Lester pharmacy automation, from Capsa Healthcare, includes the world's most trusted tablet counters; the only affordable, compact pharmacy robots; the simplest error-preventing software. Let's find the perfect "Kirby" that will give you the time to focus on your business plan.
Kirby Lester KL60 and KL100 pharmacy robots: The only compact, hassle-free systems with FillSafe® technology onboard to prevent the wrong medication from being filled into the wrong cassette. The KL60 handles 35-45% of your daily orders, while the KL100 gives an extra efficiency boost, automating 50% or more. The KL60 and KL100 automatically label, count and dispense your top movers with minimal daily upkeep needed. Simple installation and fast, trouble-free operation set these robots apart.
Kirby Lester KL1: Affordable counting device in a small footprint that eliminates expensive overcounts/undercounts. The "gold-standard" in counting accuracy. Needs no calibration or adjustments to count almost any tablet or capsule. Fast operation (up to 15 tablets per second), ideal for inventory, simple operation.
Kirby Lester KL1Plus: Combines the best-selling KL1 counter with simple scan-verification software -- your "safety net" against errors. All pharmacy orders (tablets, capsules and unit-of-use items) are verified so your patient receives the right medication, dosage and quantity every time. Perform double-counts and stock bottle back-counts on controlled medications. Perform electronic inventory sessions. And keep a record of every fill – to the pill – for up to 10 years. KL1Plus is the ideal partner technology for any pharmacy robot for 100% verification and counting assurance.
Kirby Lester High-Volume Series: KL25, KL50ic/icf and KL200 workhorse systems are ideal for pre-packing, bottling and validation counting, in long-term care or specialty pharmacy and manufacturing settings.