RS Software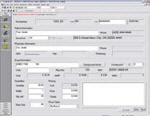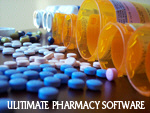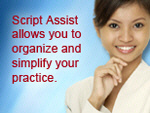 ScriptAssist
Concentrate on your profession, and trust ScriptAssist to take care of your business, from prescription entry and refill through reimbursement. With CompoundAssist (included), you can profit from your compounding pharmacy practice.
Unlike competing software products, ScriptAssist also manages your specialty pharmaceutical business, including compounding. You can automatically collect patient and physician information, along with Usual and Customary pricing for prompt payment.
Contact us today for a free trial!
Provides multi-tasking environment
Transmission of Medicare claims on-line
Near instantaneous claim adjudication via Internet
Supplies state-of-the-art, mission critical database server
Fax refill requests automatically to the doctor
Reconciliation assistance with insurance analysis reports
Tracks and schedules automatic patient refills
ScriptAssist allows you to organize and simplify your practice, including specialty pharmacy practice.