Virtual Pharmacy Trade Show
Pharmacy's Leading Product & Service Providers
CORE Higher Education Group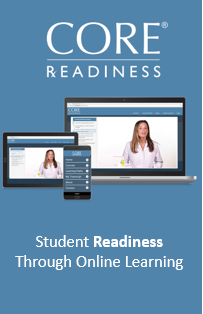 COREreadiness
COREreadiness is a unique, pharmacy-specific online learning platform featuring hundreds of courses taught by industry experts. Its dedicated to preparing pharmacy students, pharmacy professionals, and practitioners for the pharmacy workplace. COREreadiness courses are comprised of engaging multimedia content covering niche pharmacy marketing subjects, professional skills, technology, practice settings, company overviews and more.
Features
100% self paced, online education.
Accessible anywhere, anytime.
Engaging, multimedia content.
Pharmacist-led, video-based instruction.
Infused with top industry leaders in the profession.
Course development and ongoing support.
Custom Learning Path creation.
Certificates of completion and transcripts.
Key Features
Enhance on-boarding and professional development of staff.
Educate the pharmacy market on product and service offerings.
Supplement pharmacy students' experiential education.
Support preceptors by relieving student training burden.
Prepare professionals new to the pharmacy market.
Enhance practicing pharmacists' career potential.
Educate job candidates.