SCA Pharma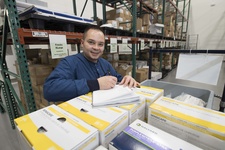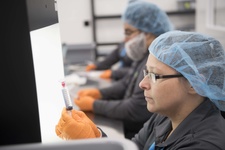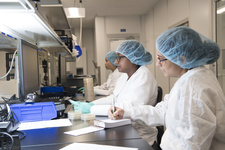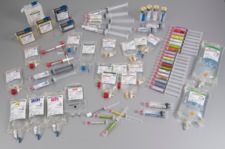 Critical Medicine Your Patients Can Depend On. From the Company You Can Trust.
Quality. Compliance. Support. And above all, patient safety. At SCA Pharma, we're committed to meeting your sterile compounding needs for years to come. That's why we're laser-focused on quality, safety and exceeding compliance standards every single day, every single batch, every single dose.
SCA Pharma is a privately held, FDA 503B outsourcing facility. Our goal is to provide the highest quality sterile admixtures and pre-filled syringes for our clients and their patients.
SCA performs 100% final product sterility testing and full endotoxin testing on every batch of sterile products, prior to release. We also perform Visual Inspection, Potency, and Identification testing on every batch prior to release.
Environmental Monitoring (EM) results are also a part of release criteria. SCA Pharma can provide a Certificate of Conformance (C of C) Lab Report for every lot produced, to help ensure hospital pharmacy teams have the documentation they need.
Superior customer service that goes above and beyond makes an enormous difference when partnering with SCA Pharmaceuticals. We take pride in being an extension of your pharmacy, that is always there when you need us.
You can have confidence in every product in our broad and diverse portfolio. And our unique, personalized customer support means there will always be a real person on the other end of the line, ready and able to answer questions and ensure your satisfaction.
For more information, please contact customerservice@scapharma.com.
CONTACT INFORMATION:
SCA Pharma
755 Rainbow Road, Suite B
Windsor, CT 06095
PHONE: 877-550-5059
customerservice@scapharma.com