PCCA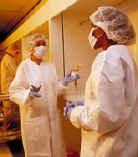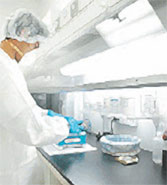 Professional Compounding Centers of America (PCCA) provides independent pharmacists with a complete support system for compounding unique dosage forms. Owned and operated principally by pharmacists -- PCCA provides all of the bulk pharmaceuticals, equipment, devices, flavors, American Council on Pharmaceutical Education (ACPE)-accredited training classes and seminars, marketing support and technical consulting assistance needed to help pharmacists build successful compounding practices. Founded in 1981, PCCA today has more than 3,000 pharmacist members located throughout the United States, Canada, Australia, Europe, and New Zealand.
PCCA provides ACPE-accredited Primary and Aseptic Compounding courses in its in-house training laboratories. These hands-on courses provide pharmacists and their pharmacy technicians with a forum for learning the latest innovations in compounding unique dosage forms. In addition, the curriculum includes discussion of quality and safety procedures; legal issues and marketing technique.
PCCA's ACPE-accredited Continuing Education Programs provide pharmacists with ongoing opportunities to obtain the latest and greatest in compounding technique and effective methods of building patient and practitioner relationships. These programs also provide invaluable networking sessions where colleagues share what has worked well for their compounding practices and emphasize the critical importance of the triad relationship -- the patient, physician and pharmacist.
On average, PCCA's M. George Webber, Ph.D. Consulting Department answers more than 500 calls a day, providing members with comprehensive technical support. Named in honor of a PCCA founder, the Department is staffed with 21 professionals from full-time registered pharmacists to experienced pharmaceutical chemists.
PCCA works with several colleges of pharmacy to help design contemporary or advanced compounding courses. Throughout the year, PCCA also works with pharmacy associations to provide continuing education programs. In addition, the PCCA Institute is partnering with colleges of pharmacy and other accredited education providers, using the Internet to create basic pharmaceutical science courses which can be accessed by a pharmacy student at any venue on a 24 hours, 7 days a week schedule.