Drug Package Inc.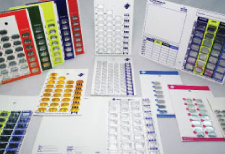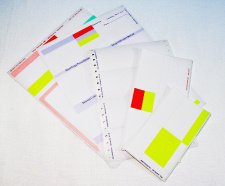 Drug Package, Inc., an innovator in pharmacy packaging for over 133 years, leads the way in design and manufacturing of easy to fill, economically priced Blister Cards for Long Term Care, Retirement Centers, Correctional Facilities and Home Care. Drug Package offers both one and two piece Heat Seal Medication Cards and one piece Cold Seal Medication Cards in your choice of clear or light resistant amber blisters and a range of blister counts including 28, 30, 31, 32,60,62 and 90 count. A variety of blister sizes accommodates single tablets of any size or multiple medications where regulations permit.
Cards can be personalized with your pharmacy information and each affords ample room for all labeling required for drugs not in their original containers. Each card is designed to slip easily in and out of medication carts, offering trouble free retrieval at med pass. All cards, when properly sealed, meet approved class B packaging.
Prescription Labels for Medication Cards are available from Drug Package for computer generation. Precisely configured to meet your needs, labels are available in Laser, Thermal and Dot Matrix printing. Labels are available blank or pre-printed with blocks of color to highlight important information.
Drug Package offers a complete line of pharmacy supplies including Mediation Carts, Apothecary Supplies, Vials, Prescription Pads, HangUp Bags, Personalized and Stock Paper Bags, Floor Mats and more.