Steven Douglas Perm Placement Services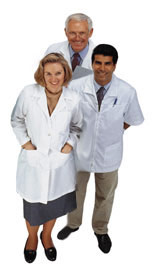 We specialize in permanent placement and contracting in Hospital Pharmacy Management, Operations, Clinical, Infusion, LTC, and Compounding.
Steven Douglas Associates is one of the nation's top search firms specializing in contracting and permanent placement for pharmacy and healthcare industries. Utilizing sophisticated research capabilities through innovative internet techniques combined with thorough networking and market analysis to help bring candidates and clients together.
With our expertise and high integrity, we strive to find successful fits between the client and the pharmacist. Our firm also works with several carefully selected pharmacists and directors with top experience in JCAHO and 797 to enhance the needs of our client's resources. Steven Douglas Associates provides superior customer service while connecting your opportunities to qualified candidates throughout the country.
Areas we Specialize in:
Hospital Pharmacy Management & Operations
Clinical
Acute Care
Sub-Acute Care
Infusion
Long Term Care
Compounding
Let us fill your contracting & placement needs. Please contact us today.