Change Healthcare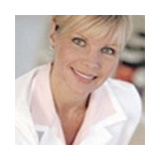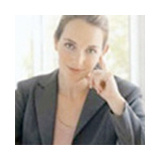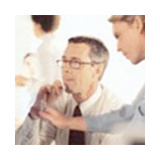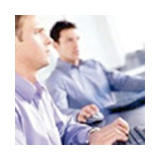 Change Healthcare - Solutions that Simplify the Business of Healthcare for Providers, Payers, and Channel Partners.
Change Healthcare provides revenue and payment cycle solutions that connect payers, providers and patients to integrate and automate key business and administrative functions throughout the patient encounter. Through the use of our comprehensive suite of products and services, our customers are able to:
improve efficiency
reduce costs
increase cash flow
and more efficiently manage the complex revenue and payment cycle process.
Change Healthcare is a leading provider of prescription benefit administration solutions that enable managed care organizations, prescription benefit managers and other healthcare payers to improve claims processing efficiencies and better control prescription drug costs. Building on our decades of experience, we provide pharmacy claims adjudication, data warehousing and ancillary administrative services that enable our clients to improve claims processing efficiency, attain total financial transparency and better control, prescription drug costs. Our easy-to-use, Windows-based system streamlines implementation and maintenance of your Prescription Benefit Programs. And because an efficient Benefit Program requires more than just routine business intelligence, Smart PBA Insight offers you the timely, dynamic, and secure clinical and financial reporting that your business demands.
Change Healthcare provides the systems infrastructure as well the administrative support necessary to allow payers to effectively manage their prescription benefit program in-house. Change Healthcare's award-winning, flexible claims processing system supports complex benefit designs, multiple networks, and client-owned contracts.
Just tell us what you need. Change Healthcare can tailor our services to provide as much assistance as your organization needs:
Our core service is pharmacy claims adjudication and data reporting
We can provide transparent call center support for member and pharmacy calls
We encourage and assist our clients in negotiating their own Retail Pharmacy Networks and maintain a MAC list while we handle the network administration
We encourage our clients to hold their own Drug Manufacturer Rebate Contracts while providing them with additional clinical support and the drug manufacturer contract management tool to reconcile rebates with the manufacturers.
Pharmacy Claims Adjudication - The state-of-the-art Smart PBA system offers a cost-effective alternative to the task of operating and maintaining an in-house pharmacy claims adjudication system.
Includes:
Smart PBA Insight - Web-based, ad hoc reporting tool, Smart PBA Insight, provides a clear window into the clinical and financial information pharmacy benefit managers must use on a daily basis.
Flexible, customizable add-ons
Rebate Management - Provides a secure, web-based manufacturer rebate management system with exceptional decision support capabilities that calculates, invoices, and reconciles rebates electronically for all manufacturers
Network Administration - Fully supports client-negotiated retail pharmacy network contracts, but also maintains our own nationwide network of participating NCPDP licensed pharmacies.
Customer Service Call Centers - Tapping nearly 20 years of Pharmacy expertise, Change Healthcare offers health plans exceptional solutions for outsourcing pharmacy and member call support that can save money and provide transparent staff extensions.
To experience how simple managing your prescription business could be, contact an Change Healthcare professional today.