Fagron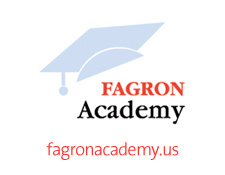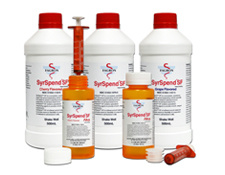 Fagron is more…
Fagron is more than compounding essentials, more than a pharmaceutical supplier, more than education. Fagron is a team of over 300 dedicated individuals across multiple businesses that are committed to bringing customers the highest quality materials available, at competitive prices, and in a timely fashion.
Our ability to listen to our customers and to work closely together with pharmacists, prescribers, and universities worldwide is the foundation of our successful strategy of optimizing and innovating pharmaceutical compounding.
Fagron's strategy is focused on the optimization and innovation of pharmaceutical compounding. As an R&D scientific pharmaceutical compounding supplier, Fagron wants to widen the therapeutic scope of the prescriber to enable tailor-made pharmaceutical care.
Fagron North America's Compounding Essentials Division
The companies of Fagron North America's Compounding Essentials Division (Fagron, Inc., B&B Pharmaceuticals, Inc. and Fagron Academy) have combined experience in serving the compounding industry for over 60 years. We specialize in offering over 65 unique compounding bases & vehicles, equipment, supplies, over 800 active pharmaceutical ingredients and first rate contemporary compounding education and technical support for compounding pharmacies. Fagron's dedication to quality is achieved through our extensive vendor validation program and commitment to only sourcing from FDA validated suppliers.
Fagron, Inc.
Fagron manufactures creams, lotions, syrups and oral suspending vehicles; as well as, repackages bulk drugs and excipients. Fagron is a VAWD accredited, FDA-registered and FDA-inspected facility adhering to cGMP requirements. All pharmaceuticals are purchased from reputable manufacturers known for their high quality standards.
With our dedication to optimizing and innovating compounding, we have developed and have introduced a new and extensive generation of innovative vehicles globally.
B&B Pharmaceuticals, Inc.
B&B Pharmaceuticals specializes in controlled substances, hormones and other active pharmaceutical ingredients. As part of the Fagron businesses, B&B is committed to providing the compounding community with the highest quality compounding ingredients at competitive prices and only the best customer service. DEA CSOS is now available.
Fagron Academy
A New Approach to Compounding Continuing Education
Fagron Academy was created for pharmacy professionals who have a dedication to compounding and a commitment to being the best. Fagron Academy offers comprehensive experiential and lecture-based pharmacy compounding education courses. Fagron Academy courses provide an opportunity for participants to learn important skills and expand their knowledge base while forming lasting relationships with colleagues and industry leaders. Reflecting all current regulatory and USP guidelines, training courses have been designed to utilize the most up to date and cutting edge compounding techniques while bringing awareness to compounding as it relates to fundamental therapy related topics.
Featured Products
SyrSpend® SF Oral Suspending Vehicles - SyrSpend® SF employs active suspending technology: the superior pseudoplasticity and thixotropic features of the vehicles provide high accuracy and dosage consistency throughout treatment. SyrSpend® SF contains only non-toxic ingredients, minimizing toxicological effects and allergic reactions. The absence of gluten and lactose combined with low osmolality (<50 mOsmol/kg) minimizes gastrointestinal side effects. All SyrSpend® SF vehicles are sugar free, suitable for small children, and compatible with ketogenic diets. Stability study information can be found on our website. SyrSpend® is available in the following:
SyrSpend® SF Liquid
SyrSpend® SF PH4 (Dry, For Reconstitution)
SyrSpend® SF Alka (Dry, for acid-labile APIs)
SyrSpend® SF Convenience Packs
Fagron Advanced Derma - With Fagron Advanced Derma, patients are offered a total solution for both customized prescription compounding and basic skin care. Vehicle designs are based on the latest scientific insights into the safety and tolerance of topically applied ingredients. Our bases are compatible with a broad range of APIs and DCIs. Featured Fagron Advanced Derma products:
Fitalite™ Natural Gel Cream Base
Nourivan™ Antiox Cream Base
Espumil™ Foam Base
Nourisil™ Anhydrous Silicone Base
Hormone Replace Therapy – Fagron offers several creams that are suitable for HRT use. Beyond use dating information is available on our website. Featured Fagron HRT Products:
HRT Supreme Cream
Pentravan® & Pentravan® Plus Bases
Versatile™ & Versatile™ Rich Cream Bases
Phytobase™ Cream Base
Become more with Fagron!