Fagron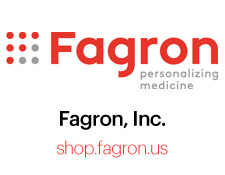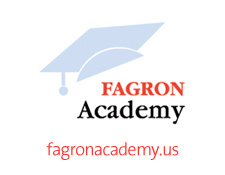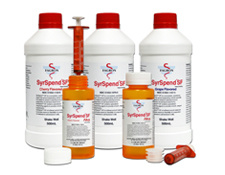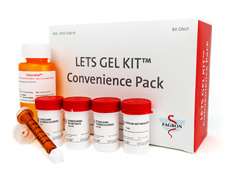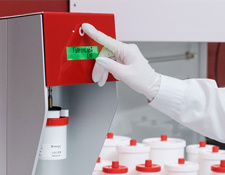 Fagron, Inc.
Fagron, Inc., a Fagron global company, is a leading developer and supplier of innovative delivery vehicles (creams, syrups, and lotions), bulk pharmaceutical ingredients, excipients, and high-quality compounding equipment. Fagron, Inc., is a VAWD accredited, FDA and DEA-registered pharmaceutical manufacturer that strictly adheres to current Good Manufacturing Practices (cGMP). We conduct an extensive vendor validation program, including on-site manufacturer audits to verify product quality. During vendor qualification, full monograph analysis is completed to verify the strength, purity, and quality of sourced active pharmaceutical ingredients (API). Fagron, Inc. only sources APIs from FDA registered suppliers.
You can always be confident you are receiving the highest quality and fully tested compounding essentials with Fagron's three point quality assurance. Each ingredient lot undergoes robust vendor qualification and rigorous testing of raw material and finished goods prior to customers receiving product. In addition to Fagron's quality promise, we offer a wide range of educational offerings through Fagron Academy and provide excellent technical support services.
Fagron Academy
A New Approach to Compounding Continuing Education
Fagron Academy was created for pharmacy professionals who have a dedication to compounding and a commitment to being the best. Fagron Academy offers comprehensive experiential and lecture-based pharmacy compounding education courses. Fagron Academy courses provide an opportunity for participants to learn important skills and expand their knowledge base while forming lasting relationships with colleagues and industry leaders. Reflecting all current regulatory and USP guidelines, training courses have been designed to utilize the most up to date and cutting edge compounding techniques while bringing awareness to compounding as it relates to fundamental therapy related topics.
New Fagron Innovations
TrichoConcept ™ - Introducing the first global line of multifunctional vehicles with patented TrichoTech ™ technology, an intelligent phytocomplex, that balances the entire hair system - bulb, scalp and shaft (BSS). This comprehensive line of hair care vehicles was developed with a focus on the BSS, making it more receptive to a wide range of APIs (Active Pharmaceutical Ingredients) and DCIs (Dermaceutical Ingredients).
All TrichoConcept™ vehicles are formulated with exclusive TrichoTech ™ technology, are 100% natural, and are free of controversial ingredients and impurities. TrichoTech ™ concentrates natural molecules and acts on the entire hair system. With 7 innovative vehicles, healthcare professionals and compounding pharmacists now have more options to offer patients seeking healthier and stronger hair.
FagronLab ™ - FagronLab ™ is the first global product line of compounding equipment. FagronLab ™ is specially designed for the needs of modern compounding pharmacies. The operation and design of the equipment offers high-level accuracy and ease-of-use, thus helping ensure repeatability for everyday compounding through a wide range of customized features. FagronLab ™ offers accurate, safe, and quality solutions for patients through excellence in compounding preparation in pharmacies. Introducing a growing line of high-value pharmacy solutions:
Maximum performance mixing machines and accessories.
Reliable and sophisticated hotplate stirrers.
Easy and precise liquid dispensers.
Professional laboratory robot vacuum.
Time saving capsule filling systems.
Fagron
Leading the future of compounding