Rudolph Research Analytical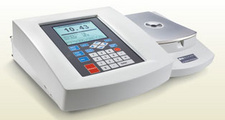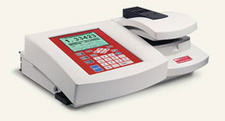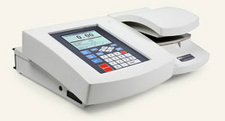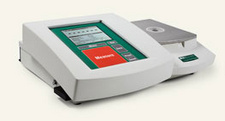 Quality • Integrity • Innovation
J57TPN AUTOMATIC REFRACTOMETER
The J57TPN is intended for use in hospital pharmacies to monitor the quality of parenteral nutrition mixtures and ensure compliance with USP<797>. It is also useful in preventing the diversion of narcotics and other controlled materials. The J57TPN provides a fast, easy to use way to check on materials returned from the operation theater or incorrectly issued from the pharmacy.
Application
The first decade of the 21st Century has seen dramatic changes in health system pharmacies. New regulations such as USP<797> are forcing compounding pharmacies to do quality checks that were previously only required of pharmaceutical manufacturers. The J57TPN from Rudolph Research Analytical is designed to comply with this new regulatory environment.
Drug Diversion Monitoring
The J57TPN also doubles as a refractometer to monitor potential drug diversion issues. Ever more strict laws mean a health system must be aware of what is happening with controlled substances. Measuring operating theater returns and similar movements of controlled substances can be a key part of an organization's policy on meeting these laws.
Automatic Measuring System
The J57TPN features a fully automatic measuring system. The operator simply places the sample on the prism, presses a button and the result is displayed on a 7.5cm x 10cm backlit LCD. There are no shadow lines to match and there is no eyepiece requiring operator determination or manual adjustment.
Pharmacy Relevant Calculations
The J57TPN has built-in comparison and calculations. The user enters the % Dextrose and % Amino Acid and the instrument displays both the calculated and measured result, making it easy for an operator to see if the material is within specification.
Electronic Temperature Control
Refractive Index is a temperature sensitive property. For many years pharmacies largely ignored this fact or used sugar based temperature correction. Pharmaceutical manufacturers who were constrained by USP guidelines were not able to ignore this as USP<831> clearly states that they had to measure at a controlled temperature, generally 20°C. Now that pharmacies are under similar pressure, temperature sensitivity also must be considered. Fortunately with the J57TPN, old style circulating baths are a thing of the past and sucrose based mathematical approximations are not needed because of the instrument's built in electronic heating and cooling which ensures the sample is measured at 20°C every time.

---
For over fifty years
Rudolph has dedicated itself to manufacturing quality instruments and providing superior technical and service support. With over 2000 instruments installed worldwide and hundreds still in operation after 20 years of service, Rudolph understands the demands of today's laboratories for durability and reliability.
No matter what the application, Rudolph's complete line of polarimeters, saccharimeters, refractometers and accessories can meet your laboratory's needs for accuracy, reliability and performance.
Rudolph Research Analytical manufactures high precision refractometers for research laboratory and QC applications. Our J Series product line includes standard and wide range units, including the J57, J157, J257 and J357 refractometers. Electronic temperature control is standard on all of our refractometers, eliminating the need for waterbaths-resulting in cost savings and avoidance of possible contamination. Learn how Rudolph Research Analytical J Series refractometers differ from the traditional Abbe refractometer, by eliminating the need for prism replacement.