Texas Pharmacy Association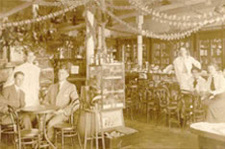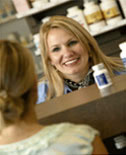 Proud of Our Past - Shaping the Future
In May 1879, 18 pharmacists met in the backroom of a Dallas drug store and formed the Texas State Pharmaceutical Association. Their goal was simple: to improve the quality of drugs and pharmaceutical services in Texas. We've been the state's leading advocate for pharmacy ever since.
Today, TPA serves almost 4,000 members practicing in all areas of pharmacy, including community pharmacies, hospitals, long-term care facilities, education, manufacturing and distribution. We are the strongest voice speaking for all Texas pharmacy professionals and national leaders in lobbying, continuing education and practice innovation. As Rxperts, we are transforming the patient-pharmacist relationship and empowering today's pharmacists to be effective health-care advisors.
Serving and Growing Membership
We will be the preeminent association serving Texas pharmacists, technicians and students:
Education & Resources
Member Conections & Social Networks
Publications, Web site & Member Communications
Effective Member Recruitment & Retention
An Entrepreneurial Approach to Providing Products & Services
Influencing Public Policy & Advocacy
We will be the pre-eminent Texas association in protecting the pharmacy profession and benefiting patient outcomes:
A Strong & Effective Advocacy/Lobbying Team
A Strong Political Action Committee – PharmPAC – to support the legislative friends of pharmacy
Uniting the Profession & Building Effective Coalitionsn Leaders
Professional Staffing & Staff Development
Advancing Pharmacy Through Public Awareness
We will strengthen public awareness of pharmacy's value to advance the patient outcomes and the profession:
Advancing the Rxperts Brand and Designation
Patient-Focused Consumer Initiatives that Improve Patient Outcomes & Advance Smart, Healthy Living
Maintaining a Model Association
We will be a nationally recognized association respected for its resources, leadership and professional workforce:
Financial Strength Supported by Revenue Diversification, Dedicated Reserves & Fund-raising campaigns
A Strong Texas Pharmacy Foundation
A Governance Structure that is Efficient & Strategically Focused
Development of Current & Future Association Leaders
Professional Staffing & Staff Development
What's an Rxpert
Rxperts - TPA's patient-focused pharmacy professionals - have a vital message that will help patients improve their health and better manage their own care. This message has the power to transform the patient-pharmacist relationship, empower pharmacy professionals to improve adherence and outcomes, and transform the public image of pharmacy.
The Rxperts of Texas Pharmacy Association are redefining the role of pharmacy in Texas.
Our patient-centered Smart, Healthy Living initiatives are changing public perceptions
and attracting a new generation of pharmacists eager to meet the challenges head-on.
An Rxpert is not just a medication expert. An Rxpert is a health-care practitioner who is empowered and committed to improve patient wellness. An Rxpert:
Is committed to innovative, patient-focused care;
Values MTM as critical to improving patient outcomes;
Views focused CE as central to professional expertise and growth; and
Knows that constant advocacy is critical to the advancement of pharmacy.
We are uniting Texas pharmacy to engage patients and improve outcomes while advancing pharmacists as full partners in health care.