CarePoint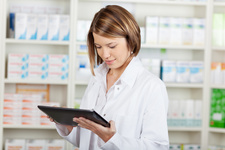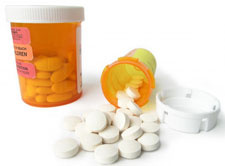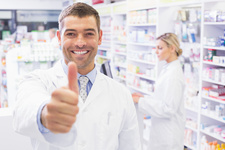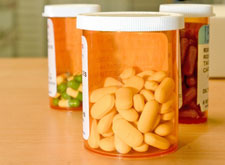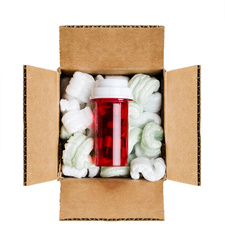 CarePoint has been helping pharmacies reduce operating costs while providing more efficient and expanded services and benefits to patients for over 20 years, with systems that combine ease of use, robust functionality and cost effective operation with the highest standards of patient safety, security, and drug utilization safeguards.
CarePoint is a progressive, leading edge, pharmacy systems technology company dedicated to providing products and technologies that enable pharmacists to take full control over their business. CarePoint systems are currently leading the way across a broad range of pharmacy types, including retail, mail order, central fill, community clinic, hospital, hospice, specialty pharmacy, and correctional facilities. CarePoint's advanced feature set combines maximum productivity with the highest standards of security and drug utilization safeguards.
GuardianRx Retail Dispensing
GuardianRx™ puts the full range of pharmacy management tools at your fingertips with elegantly integrated Dispensing, Medication Therapy Management, Compounding, A/R and Reconciliation, and Perpetual Inventory Management, including the ability to maintain multiple real or virtual inventories from multiple wholesalers.
GuardianRx Mail Order Systems
GuardianRx™ offers a robust, fully integrated Order/Workflow Management Module designed specifically to bring a new level of productivity to the central fill and mail order pharmacy environment.
GuardianRx MTM/Care Management
GuardianRx™ provides a comprehensive patient charting system with multiple categories, including Clinical, Documentation, and Monitoring. Two complete CarePlan templates for Asthma and Diabetes provide a consistent means to screen and enroll patients in patient-specific care plans.
GuardianRx Scan & Verify
GuardianRx™ Scan & Verify provides for the scanning of hard copy prescriptions, insurance cards, and other documents into the system. Once scanned into the system, the documents are linked to the prescription, stored, and able to be displayed as needed at various stages of the dispensing process.
GuardianRx Electronic Signature Capture
GuardianRx™ Electronic Signature Capture allows pharmacies to capture signatures in order to meet the HIPAA privacy requirements, without incurring the high costs and time consumption of a traditional paper-based approach to signature collection, storage and retrieval.
GuardianRx Advanced Compounder
GuardianRx™ Advanced Compounder was designed to manage compounding of formulas in batches that can be tracked in inventory as one-to-many package sizes of the same formula ("recipe"). A package size is represented as a unique NDC number.
GuardianRx Web Refill/Patient Portal
GuardianRx™ Web Refill/Patient Portal can provide you with a new web presence or tie into your existing website. You can allow your patients to review their profile, order refills, select pick up location, delivery, or mail order, ask questions of the Pharmacist, or print tax reports. You can even notify your customers when it's time to get a prescription refilled.