Health Care Logistics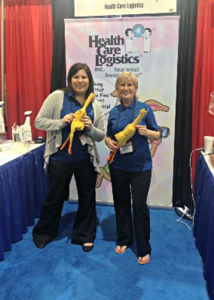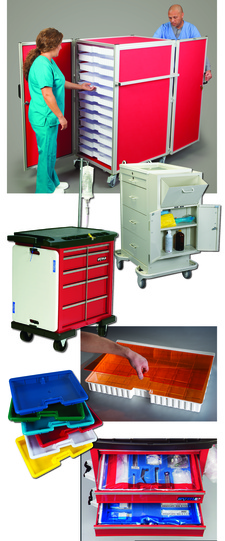 Carts & Accessories Keep Contents Secure, Ready
From code carts to treatment carts, anesthesia carts and more, Health Care Logistics offers an extensive line of durable, dependable crash carts and mobile workstations that keep supplies organized and secure, yet ready at a momentís notice. Choose from hundreds of accessories to improve efficiency and accessibility without compromising your budget. Maneuverability, reliability and storage are just a few of the features youíll find standard on every crash cart we sell.
Cart accessories focus on security, organization and accessibility and include everything from crash cart boxes, lids and dividers to foam inserts, security bags and security seals. In-stock or specially designed labels and vinyl graphics help maximize productivity by making it easy to identify drawer contents, departments and types of equipment. We make it easy for you to know exactly whatís inside your cart at any time, any place and in any situation!
Visit us online to learn about our full inventory of cart solutions and find out how to build your cart to match your requirements. If you donít find what youíre looking for, our talented team of product experts is ready to help!