Follett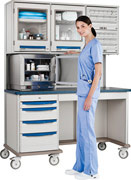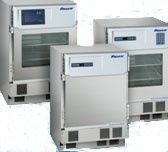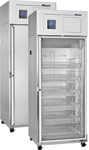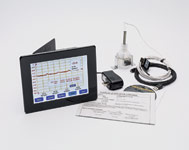 Founded in 1948, Follett is a leading manufacturer of innovative equipment for the healthcare market.
Follett high-performance, medical-grade refrigerators and freezers deliver exceptional reliability and consistent temperatures for critical product storage. A full line of stainless steel countertop, undercounter and upright refrigerators and freezers provide healthcare's most consistent temperature performance and a full set of user-valued alarming, monitoring and storage features. Compatible with all medication dispensing and temperature monitoring systems, all Follett refrigerators and freezers come with options and accessories for customization to meet a facility's needs.
Countertop Medical Grade Refrigerators and Freezers
Ideal for small storage needs, Follett forced-air countertop refrigerators and freezers offer superior temperature performance in space-saving configurations. 1 and 2 cubic foot models fit on standard 24" deep counters. External digital temperature display in user-selective F or C offers integral high/low alarming and display sleep mode.
Undercounter Refrigerators and Freezers
Follett Performance Plus undercounter refrigerators and freezers provide superior high-performance temperature control for critical product storage. Designed for use below standard and lower ADA-compatible counters, Follett Performance Plus delivers outstanding reliability and user-valued features that set us apart from the competition. Heavy-duty forced air cooling delivers consistent temperatures and quick recovery to maintain your valuable medications at the right temperature. Full stainless steel construction and heavy-duty components ensure long-term reliability.
Upright Refrigerators and Freezers
High-performance upright refrigerators and freezers designed specifically for healthcare. From back plenum air ducts that ensure consistent, cabinet-wide cooling, to a feature rich, intuitive alarming and display interface, Follett upright refrigerators and freezers take the worry out of critical product storage, allowing your staff to focus on the job at hand.
Digital Data Logger
The digital data logger complies with all CDC vaccine storage guidelines. Vaccines require storage within a defined temperature range in order to maintain their potency. The data logger with detachable probe records and stores temperature information at user-programmable intervals for continuous monitoring. It features a touchscreen display and includes dry contacts for remote alarming. The data logger can be installed on any Follett refrigerator or freezer.