Amstron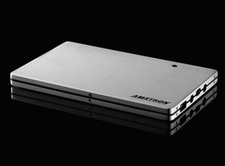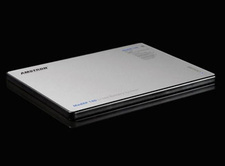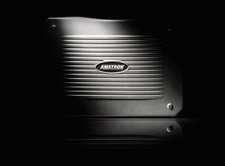 Amstron MedXP Medical Batteries
An industry leader since 1999, Amstron Power Solutions is the power behind everything from cell phones to industrial battery backup systems. Our lithium ion battery packs are precisely engineered by skilled technicians and rigorously tested by independent labs, with the technical support and service only a direct manufacturer can provide. The result: safe, reliable, and customizable batteries for consumers, companies, and industries.
MedXP is our newest custom solution. Developed in collaboration with hospital professionals, MedXP Medical Batteries are the only mobile power solutions designed specifically for the medical environment. These cutting edge lithium ion batteries offer easy, reliable auxiliary runtime for medical devices and mobile workstations. With a range of options from ultimate endurance to ultimate portability, there's no power challenge they can't meet. And with a wide array of customizable adaptor tips, there's no limit to their applications.
MedXP 66
SLEEK PROFILE, ULTIMATE MOBILITY.
Just 1.3 pounds, the MedXP 66 offers portable extended power for the notebooks that hold critical patient and procedure information. This universal travel battery is compatible with most laptops, features USB output to charge mobile devices, and charges with your laptop's AC adaptor to lighten your carry-on.
MedXP 140
PERFECT BALANCE OF POWER AND SIZE.
With its slim profile, durable casing and ability to charge while in use, the MedXP 140 is engineered specifically to answer the needs of medical professionals on the go. Slip it into mobile workstations for turnkey, hassle-free powering of hospital laptops and mobile medical devices.
MedXP 300
THE DEPENDABLE POWER CHOICE FOR MISSION CRITICAL APPLICATIONS.
Featuring up to 130 watts of AC output, MedXP 300 is the most powerful battery on the hospital floor. All-day use, ability to charge while in use, easy wire management, and a seamless fit into most carts, baskets and trays makes the MedXP 300 an innovative new power source for surgical laptops and mobile medical devices.