Shamrock Labels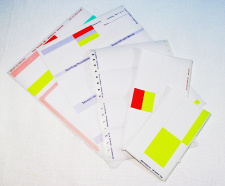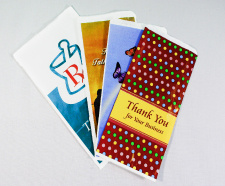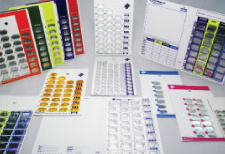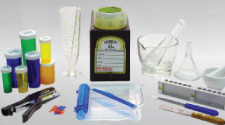 One Source for Labels, Bags, and Pharmacy Supplies
Shamrock Labels , now including Drug Package products, is proud to serve the retail, hospital, LTC, central fill, and closed-door pharmacy markets, offering full-service pharmacy products, including thermal and laser prescription labels, warning labels, pharmacy bags, medication blister cards, and other essential pharmacy supplies. As you'd expect from Shamrock Labels, all products are crafted using high-quality materials that your LTC, hospital, or retail pharmacy can count on.
Available in a wide selection of styles and configurations, all Shamrock Labels thermal and laser labels are manufactured in our US-based production facilities and are designed to be compatible with pharmacy information systems (PIS). Choose from a stock or custom prescription pharmacy label imprinted with your pharmacy name, logo, and contact information. Plus, shop the extensive array of English and Spanish prescription warning labels in stock and available for delivery.
Shamrock Labels pharmacy bags are ideal for prescriptions, personal care products, novelty items, or greeting cards. The extensive selection of pharmacy bags includes seasonal and holiday-themed pharmacy bags, and stock, non-themed pharmacy bags. Plus, all pharmacy bags can be customized to display your pharmacy name, logo, and contact information, providing an easy way to build name recognition and customer loyalty. Pharmacy bags are sturdy, eco-friendly, recyclable, and manufactured in our US-based production facilities.
In addition to pharmacy labels and bags, Shamrock Labels offers a large selection of medication cards, including single-dose, multi-dose, and jumbo blisters, compatible with automated dispensing systems for solid oral medications. Shop a wide variety of medication blister card styles best suited to your needs. Select from one and two-piece heat seal and cold seal medication cards in clear or light-resistant amber blisters in a range of blister counts, including 7, 14, 28, 30, 31, 32, 60, 62, and 90, and large, extra-large, and jumbo blister sizes, accommodating single tablets or multiple medications. Improve patient medication adherence with time-of-day color coding and individually perforated and labeled detachable blisters. In addition, all medication blister cards can be personalized with your pharmacy information, provide ample space to display required drug labeling information and slip easily in and out of medication carts, ensuring trouble-free retrieval at med pass.