Federation of American Hospitals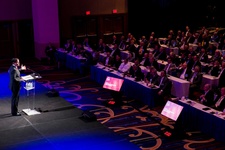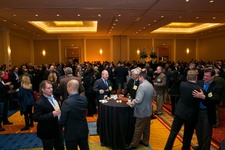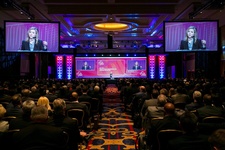 FAH Public Policy Conference and Business Exposition
The annual Federation of American Hospitals (FAH) Public Policy Conference and Business Exposition is widely regarded as one of the health industry's finest health policy events.
The FAH Conference features addresses by leaders in government, the business community and the media, as well as participation by those who manage on a day-to-day basis the government programs that are critical to the industry.
The nationally acclaimed FAH Business Exposition brings together representatives from the Provider and Supplier communities, affording them the opportunity to interact and conduct business while participating in continuing education programs.
ATTENDEES: Senior executives from multi-hospital system management companies and hospitals; representatives from health care group purchasing organizations (GPOs) and integrated delivery network organizations (IDNs); and, health care suppliers, manufacturers and distributors.
BENEFITS FOR SUPPLIERS:This event affords numerous opportunities to meet directly with representatives from GPOs and IDNs all in one location -- a "one-stop shopping" for your business requirements. In these challenging economic times many companies are utilizing the FAH Business Exposition as their first quarter, and in some cases their second quarter, travel budget. As an added value, the buyer group is the exhibitor, consequently, there are no booth or product shipping costs on the part of supplier companies.
For further details regarding the FAH Public Policy Conference and Business Exposition, please call 202-624-1500.