SRS Pharmacy Systems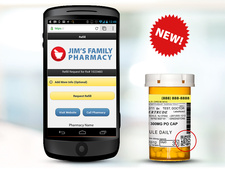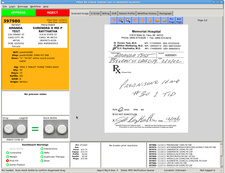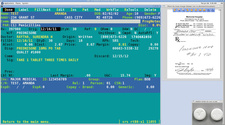 Total Pharmacy Integration... One Vendor!
Over 20 Years of Supporting Community Pharmacy
Since 1989, SRS Pharmacy Systems has focused on building pharmacy management software that helps community pharmacies operate more efficiently and accurately, keeping processes consistent, inventories low and profitability high.
Total Pharmacy Integration
The key to maximizing profitability is total integration from top to bottom. All SRS modules are directly integrated with our core pharmacy management software, PKonRx. Modules include:
PKonRx
NPI and DEA Number Validation
Rx Scanning & RPh Verification
POS w/eSignature
Integrated Credit, Debit & FSA Card Processing
Drive-Thru Wireless
LTC/MAR
IVR & PhoneManager
Smartphone & Web Refills
Text Message Alerts
RxTwin: Integrated Onsite Backup Server
Proactive network, system and component replacement
SQL database for reliability and speed
Web access from each station
Fast and stable C++ programming
One System, One Vendor, One Call!
Pharmacies gain because SRS doesn't outsource its technology. SRS directly develops, supports, and services all core system, software, and hardware. SRS components are software and hardware pre-configured.SRS automatically maintains software drivers, system updates, security functions, and PBM requirements. Additionally, SRS pharmacies have a SINGLE SOURCE for all pharmacy support needs, allowing SRS pharmacies to focus on customer care and let SRS focus on computer system care!