Retail Management Solutions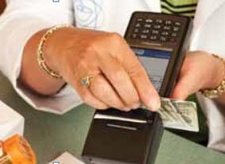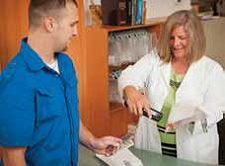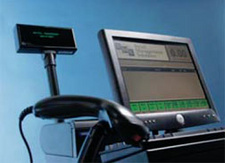 The Leader in Pharmacy Point-of-Sale Innovation
Successful pharmacies rely on RMS systems. More independent pharmacies choose RMS POS systems than any other – for profitability, efficiency and reliability.
Whatever the size of your pharmacy, we have you covered.
Meet EvolutionPOS™-- your new portable register.
RMS brings you the first pharmacy-proven handheld transaction terminal. All cash register functions are immediately at hand, yet require no counter space. EvolutionPOS costs less than conventional POS registers, yet offers increased efficiency and better customer service. You can:
Process transactions anywhere in your store
Enhance customer service with drive-thru capability and curbside pickup
Ensure you have all available prescriptions before you leave will call
Reclaim valuable counterspace in your store by eliminating a traditional register footprint
Deliver prescriptions anywhere with EvolutionPOS 3G.
Star-Lite POS
Designed with clinic and apothecary pharmacies in mind, Star-Lite is the perfect fit if your focus is prescription tracking and workflow completion. Scan prescriptions and OTC's and interface with most pharmacy management systems.Process credit/debit/FSA cards as well as online check verification.Capture signatures for controlled substances, HIPAA, safety caps, third-party and more. Additional features include biometric log-in, daily bank deposit and end-of day reporting.
Star-Plus POS
The most robust pharmacy POS system in the industry. Star-Plus builds on Star-Lite, adding inventory control, wholesaler interfaces for price updates, purchase orders and advanced reporting. On the marketing side, label and sign making is included, along with a robust customer loyalty program, gift cards (including major national brands), merchandise refund cards and promotional event management.
Star-Link Enterprise Solution
For the multi-store and chain environment, Star-Link unifies information management across multiple sites.You specify the degree to which products, pricing and ordering are managed, whether centralized or localized at store level. The system eliminates repetition at each site, while allowing for local changes when necessary. Centralized A/R management, shared product files, and secure web-based multi-store reports accessible from anyplace you have internet access.
Powerful, proven front- and back-end systems
All RMS systems meet or exceed all applicable industry standards and regulations. Our team is the largest, most experienced pharmacy POS staff in the nation, with 24/7 support across all North American time zones. Both phone and live chat support is available to ensure the best customer service and support experience in the industry.
Please click on the REQUEST INFORMATION button below or call us toll free at 877-767-1060 to discuss your needs further.