Jackson Pharmacy Professionals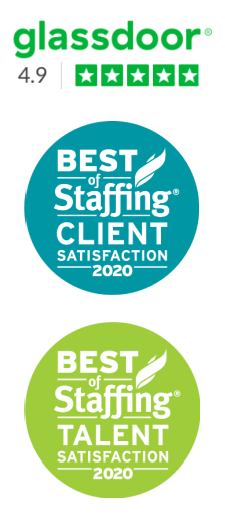 Jackson Pharmacy Professionals
Maintain Uninterrupted Pharmacy Care with 24 Hour Access to Specialized Pharmacists and Pharmacy Technicians. Adept at passive and active recruiting strategies, Jackson's award-winning recruitment team is experienced at providing employers with the right candidate for their individualized needs with a success guarantee. In the event our employee is not a good fit for your pharmacy (for any reason), we will find a replacement without any additional fees or charges. Established in 2010, we're a pharmacy-exclusive staffing agency connecting highly-specialized pharmacists and pharmacy technicians to pharmaceutical providers for temporary, short-term and long-term placement needs.
Join over 1,300 facilities nationwide who have partnered with Jackson Healthcare's family of staffing companies and you'll not only get immediate relief from seasonal labor shortages and understaffing, but you'll receive ongoing insight into market conditions for optimal staffing strategies throughout the year.
Get Flexible Workforce Staffing Solutions
Short and Long-Term Contracts
Contract-to-Hire Placements
Pharmacy Management Executive Search
Hospital Pharmacy Management Services
Permanent Pharmacy Placements
PRN/Relief Staffing
Experience in Servicing All Settings of Pharmacy including, but not limited to,
Hospital Inpatient / Outpatient
Long-Term Care
Federal Pharmacies
Specialty / Compounding
PBM / Mail Order
Home Infusion
Veterinary Pharmacies
Pharmacy Treatment Centers
Retail / Independent
Pharmacy Staffing Experts Working Together to Improve the Lives of Patients Nationwide
Jackson Pharmacy Professionals is part of Jackson Healthcare's "Family of Staffing Companies," serving over 1,300 facilities nationwide. We are a culture that Promotes Community, Individual Growth and Giving. Our team is driven by a Mission and a set of Corporate Values that establishes a baseline for everything that we do:
Others First
Esteem the Team
Maximize Potential
Strive for Excellence
Do the Right Thing
Connect with us and learn more about our Recruiting Approach as not all pharmacy needs are equal. At Jackson, we build customized staffing solutions to meet the specialized needs and unique challenges facing pharmacies, today. Start solving your staffing needs today by contacting us today and an Account Manager will reach out to you shortly.