Lassen Labs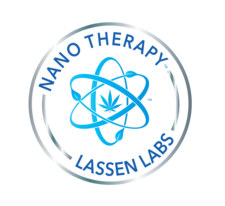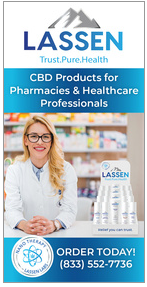 Trusted CBD Products for Pharmacies and Healthcare Professionals
Lassen Labs produces premium CBD products manufactured with pharmaceutical industry standards. Patent pending Nano technology and proprietary blend of ingredients ensure superior quality, fast-acting, and effective products.
Company Background
Founded by leaders and experts within the pharmaceutical, medical, and natural products industries, Lassen Labs, a subsidiary of InBOLD Inc., is a brand that independent pharmacies, healthcare providers, and consumers trust. Not sacrificing quality over speed to market, Lassen Labs went through 18 months of R&D, multiple product iterations, and user trials to produce best-in-class CBD products backed by patent pending technology.
Product Overview
Lassen Labs produces a therapeutic grade professional line formulated for healthcare professionals and pharmacies. Lassen's Nano Liposomal CBD formulas have proven to be highly effective in supporting pain management, inflammation, and general well-being.
Lassen's scientific advancements produce quality CBD solutions that:
Provide rapid absorption and optimize bioavailability.
Deliver accurate and therapeutic doses to targeted areas.
Contain zero THC.
Features & Options
Lassen Labs Technology: Powered by science, Lassen's patent pending technology delivers increased bioavailability that is up to ten times more effective. Therapeutic formulas provide deep penetrating, rapid absorption for fast, and long-lasting results.
Quality and Standards: Lassen Labs is completely transparent, establishing protocols for their company that far exceed CBD industry standards. All products are produced in cGMP compliant, FDA registered facilities, and are third-party tested five times along the supply chain, for cannabinoid content, terpenes, heavy metals, solvents, microbes, and mycotoxins. Results are available for every product at www.lassenlabs.com/labreports.
Retail Solutions: Lassen Labs medical industry packaging is easy to use, provides accurate dosing, and offers QR label codes that lead directly to lab reports. Informative pop-up display units provide education and create a positive customer experience that drives recurring revenue.
Product Specifications
Lassen Labs Signature: Offers superior formulas, ingredients, and beneficial essential oils in a variety of products for everyday use.
Relief Cream: 1000 mg Nano CBD blend.
Daily Balance Oral Spray: 500 mg Nano CBD oral spray.
Sublingual Mints: 25 mg CBD per tablet.
Deep Therapy Oil Spray: 500 mg Nano CBD blend. A soothing blend of Nano CBD and beneficial essential oils in convenient spray-on packaging for targeted relief.
Spot Therapy Roll-On: 400 mg Nano CBD blend. A soothing blend of botanical and lavender rolls on easily and targets areas of discomfort for relief.
Lassen Labs Professional: Developed for pharmacists, doctors, and other professionals for their patients' targeted healthcare needs.
Intensive Relief Cream: 2000 mg Nano CBD blend cream with DMSO.
Cooling Relief Cream: 1000 mg Nano CBD blend cream with menthol.
Warming Relief Cream: 1000 mg Nano CBD blend with capsicum, cinnamon, and clove.
Deep Freeze Roll-On: 1000 mg Nano CBD blend gel roll-on with menthol.
Lassen Labs Sport: Developed for pre- and post-athletic activity to enhance performance, recovery, and well-being.
Muscle Recovery Stick: 500 mg soothing blend of cooling mint and CBD in a rub-on stick.
Testimonials
"I suffer from chronic lower back pain (it is a family curse), and knots in my neck for years (decades). I have tried every product. Multiple hemp oils and CBD creams; gels you name it. The Lassen cream it works. This stuff really works!!" — Mike, Lassen Retail Customer
"The relief cream is amazing. I was skeptical at first of CBD products – but it works quite quickly on my sore, stressed out muscles, and it even helps me sleep better! I love the scent and texture as well. It is well worth the price and way healthier than taking ibuprofen." — Shannon, Lassen Retail Customer
Markets Served
Lassen Labs serves all major global markets.