Migali Scientific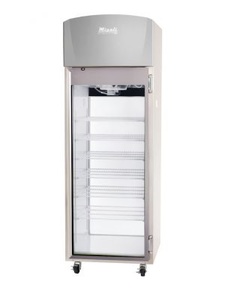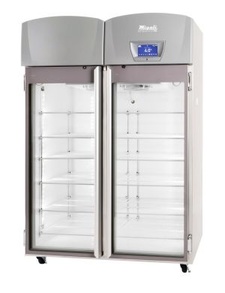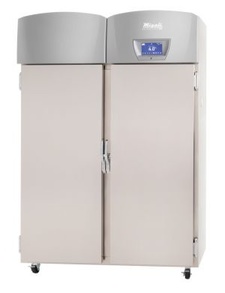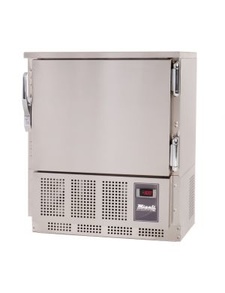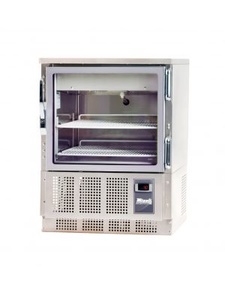 Migali Scientific
Top Ten Reasons to Partner with Migali Scientific
1. All medical-grade refrigeration products are purpose-built to meet CDC, AAP, ASHP & the emerging NSF 456 joint committee guidelines. Migali is listed as a recommended brand by the VFC.
2. Migali has been manufacturing high-performance refrigerators and freezers since 1955. Our line of refrigeration products are tried and trusted. We recently moved into a state-of-the-art manufacturing facility in Blackwood, NJ which has significantly increased our capacity across all manufacturing verticals.
3. Migali Blu-Wave™ expansion valve technology is integrated across all Evolution Series™ models which greatly enhances temperature recovery & stability for the most critical lab and pharmacy environments.
4. The Evolution Series'™ IntelVU™ interface, intelligent microprocessor & operating system encompasses many features including high accuracy temperature control, continuous temperature monitoring, security features & protected refrigeration settings, amongst many other features. See more details below.
5. The Genesis Series™ refrigeration system incorporates R290 refrigerant (nearly zero global warming potential) and includes Department of Energy & Energy Star certifications. These products reduce operational costs and energy consumption by over 40%.
6. Migali Scientific products can be customized with an array of options such as slide-out baskets, drawers, and shelving alongside many choices in accessories such as electronic locks, high accuracy probes, auto-dialers, etc. Migali meets USP 800 for many of its products and also offers remote compressor systems to nearly eliminate particulates in cleanroom applications emanating from refrigerators and freezers.
7. All Migali products are constructed with a stainless steel exterior to help prevent bacterial growth.
8. Migali never compromises on components and parts. All Evolution Series™ components and raw materials are sourced in the USA from top brands.
9. Migali warranty protection plan. Migali offers an extensive warranty and affordable extended warranties. We have a no-hassle policy in the unlikely event that a Migali unit needs service.
10. Plant-A-Tree Pledge: In partnership with the Earth Day Network, Migali plants a tree for every product we sell. This helps to further reduce our carbon footprint & rewild our communities & public lands.
Refrigerator and Freezer Product Features
High-performance Refrigerators pre-set at 4°C, Freezers pre-set at -30°C for Pharmacies, Vaccines, Laboratories Blood Banks & Patient Care
Auto Defrost in freezers does not exceed -15°C in defrost
IntelVU™ operating system and 7" touchscreen interface
Forced air, Blu-Wave™ expansion valve technology for rapid temperature recovery, stability, and uniformity
Standard 300 series stainless steel exterior to reduce microbial contamination
Ventilated slide-out drawers, shelves and/or stainless steel drawers
Door ajar alarm
2.125" access port
NTC and optional high accuracy RTD probes
Optional IOT module via RS-485
Product simulator glycol bottle and bracket
Triple pane, heated glass door frames to eliminate condensation
ADA compliant full length extruded aluminum handle with manual lock and key
Hinged motor cover to easily access and clean condenser
Meets ETL certifications
Products Offered by Migali and not offered by many competing brands
45 cu/ft two sliding glass door refrigerators great for tight spaces where hinged doors block narrow passageways
45 cu/ft, Two door -30°C Freezers for storing vaccine products such as the Moderna vaccine
Remote refrigerator and freezer systems which eliminate particulates emanating from compressors & condensing units from inside the lab or pharmacy
USP 797 1 & 2 door passthrough refrigerators