Health Care Logistics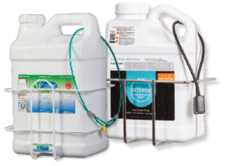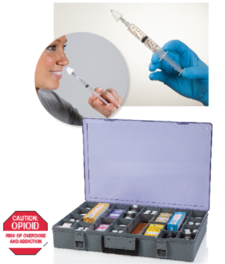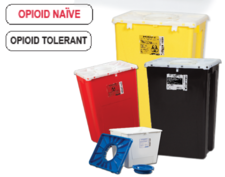 Opioid Stewardship and Diversion Prevention
Proper disposal of expired and unused drugs is one of the biggest liabilities facing healthcare facilities today. Environmentally safe, effective, drug disposal methods are critical.
Health Care Logistics® offers sharps containers in multiple sizes and styles with features including dual openings, locking lids, and color coding for at-a-glance content identification. Minimize the risk for diversion with options designed for superior performance.
As a best practice, the Institute for Safe Medication Practices (ISMP) recommends labeling opioid prescriptions for patient awareness and safety. Easily improve existing procedures by labeling opioid drugs with preprinted warning labels from HCL®.
To further enhance patient safety, ISMP also recommends using preprinted labels to identify patients who have previously been given opioid drugs as Opioid Tolerant and those who have not been exposed to opioids as Opioid Naïve. HCL offers several options to achieve these goals.
When it's time to dispose of unused or expired medication, HCL offers two proven drug disposal systems. Deterra® and Rx Destroyer™ safely render prescription drugs irretrievable and to deter tampering and theft. Matching wall mounts are available to secure containers in a consistent location.
When IV drug administration is less than ideal, the MAD Nasal™ Drug Delivery Device is a painless tool that comes to the rescue quickly. This single-used device atomizes topical solutions to provide a quick, direct, needle-free dose of prescription medication. Its contoured tip fits comfortably inside adult and child nose and thanks to the soft plug that absorbs runoff, there's no mess or risk for diversion after administration.
To organize high-risk drugs, choose from HCL's full line of medication cassettes, with sizes, styles, and lock options to meet diversion mitigation initiatives. Sort, organize and store high-risk medication practically anywhere and make the most of available space.
Opioid addiction is a national crisis with no clear end in sight, but HCL is dedicated to helping its customers improve diversion best practices and achieve outstanding results.