Veltek Associates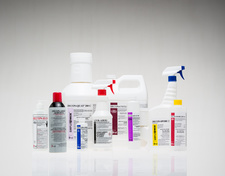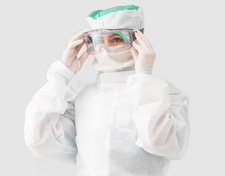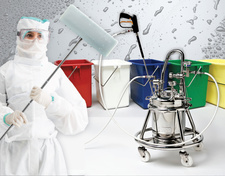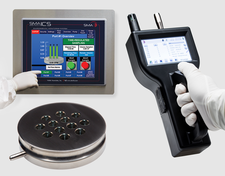 Leaders in Contamination Control
For nearly 40 years, Veltek Associates, Inc. (VAI®), headquartered in Malvern, PA, has pioneered the design and manufacture of hundreds of cleanroom solutions that surround contamination control. These innovations, many of them landmarks in the industry's history, allow our customers to overcome challenges and reach their business goals. Plus, VAI clients have more than a solutions provider, they have a partner and trusted advisor. With today's complex research challenges, new competition, and increasing government regulations, a true partnership is more important than ever.
For us, it's simple. Innovation is about listening to industry challenges directly from our customers and not stopping until we find the answer. Together with our clients, we have been developing new solutions for the cleanroom industry for more than 40 years attaining over 150 worldwide patents. Our innovations have allowed our clients to do remarkable things— from biotechnology breakthroughs to pharmaceutical discoveries—that help millions of people every day. From our early days of developing the first sterile garments to our latest innovations, VAI® develops products that revolutionize and simplify aseptic manufacturing.
Disinfectants & Sporicides
The variety of chemicals that we offer include: DECON-AHOL WFI® Formula, USP IPA and WFI, STER-AHOL® WFI Formula, Denatured Ethanol and WFI, DECON-CYCLE® II, low pH phenolics, DECON-PHENE® II, high pH phenolics, DECON-QUAT® 100, a quaternary ammonium solution, DECON-QUAT® 200C, a fifth generation quaternary ammonium solution, HYPO-CHLOR®, a sodium hypochlorite solution, DECON-SPORE 200® Plus, a peracetic acid hydrogen peroxide solution, and DECON-HAND®, a FDA registered, ethanol based hand sanitizer.
Cleaning Equipment
VAI's Sterile Chemical Manufacturing Division (SCMD) and Environmental Control Monitoring Division (ECMD) have addressed the needs of pharmaceutical, biotechnology, and healthcare facilities with cleaning equipment specifically designed for use in controlled environments.
VAI's Core2Clean® Plus systems eliminate the need to use multiple components to spray, mop, or fog by incorporating them within one device. They assure cleaning and disinfection is done in an effective and efficient manner. This system has been specially constructed for use in controlled environments and designed to be repeatedly and consistently sterilized. Overall, the Core2Clean Plus allows operators to maximize disinfectant effectiveness.
Disposable Garments
VAI®'s Disposable Products Manufacturing Division (DMPD) has addressed the needs of the pharmaceutical, biotechnology, semi-conductor, medical device, electronics, and healthcare industries by designing a complete range of sterile and non-sterile disposable garments. Product lines include: sterile disposable garments, sterile and non-sterile face masks, and non-sterile cleanroom apparel.
Environmental Monitoring
VAI's Viable Air Monitoring Equipment is designed to sample a quantifiable amount of air for viable contamination using our patented Sterilizable Microbial Atrium (SMA®) and a standard media plate. A SMA Atrium® is a 316L Stainless Steel capture device that is connected to a controlled vacuum source, such as the SMA OneTouch® ICS. Air is directed from the environment to impact onto a media plate contained inside of the Atrium. The media plate is then incubated and tested to determine the number of viable organisms per cubic foot or liter of air. The SMA Atrium is compatible with the following equipment:
SMA OneTouch® ICS – Computerized air monitoring system featuring a touchscreen interface
SMA MicroPortable® Air Sampler – Battery powered, lightweight, and portable air monitoring system
SMA® Compressed Air/Gas Sampler – Battery powered sampler for compressed air and gas
SMA OneTouch® Command Systems – Features SMA® Digital Display Control Centers (DDC) and SMA OneTouch® Control Panels