Foundation Systems Inc.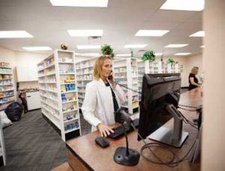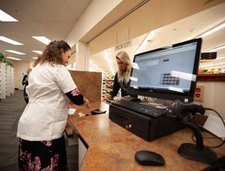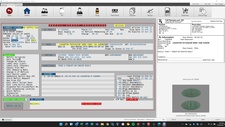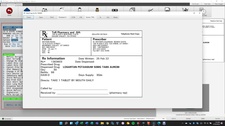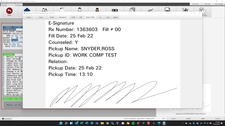 NEED HELP NOW GET HELP NOW 24/7 SUPPORT
---
About FSI
Since 1982, Foundation Systems Inc. has empowered pharmacies to be safe, efficient, and successful. Our software will meet your needs whether you are a Community Retail Pharmacy, Clinic, Long-Term Care, Hospital, Compounding, or Mail-Order pharmacy.
Each member of our support team is readily available to answer your questions or customize our software to lower your cost-per-script, maximize your resources, and boost efficiency. You don't have to go through a phone tree, and we offer 24/7 support. There are no support call limits and if you need help now, you get help now. Our support agents have direct access to the development and sales teams streamlining customer relations.
Our clients are assigned an Account Manager who will assist your pharmacy along the way. We want you to have the software and hardware necessary to be a competitive, technologically advanced, and efficient pharmacy. Foundation Systems partners with DATARITHM and FDS Amplicare for advanced inventory, MTM, Star Ratings, DIR fee management, and more. Our software capabilities can also help retain your patients by offering Workflow, Online Scripts, digital hard copies, IVR, personalized online, and mobile app refill requests, outbound messaging (email, text, and calls), automated refills, will-call, and point-of-sale.
---
FSI Features
SUPPORT
Knowledgeable support agents will always answer the phone when you call
No phone tree when you call
If you need help now, you get help now
24-hour available support
Support has direct access to developers for assistance if necessary
On-site visits for maintenance, repairs, upgrades, training, etc…
CUSTOMER RELATIONS
Constant contact regarding issues or upcoming events affecting your pharmacy
Updated web posts with any changing information regarding issues or upcoming events
Every customer is assigned an account manager
OPTIONS AND BENEFITS FOR YOUR PHARMACY
Stay up to date with our bi-monthly updates, assuring safety, reliability and efficiency
FSI is always improving and updating with technology and your pharmacy needs
Multisite capabilities - run multiple locations from one server
SRFax direct from and to your pharmacy database server
Wireless signature pickup for home delivery, med-to-bed delivery, or in pharmacy use
Integrated and customizable Workflow
Integrated and customizable Will-Call
Integrated Point of Sale
Offsite Backup option
EMAR interfaces
Partnership with DATARITHM so you can take complete control of your inventory
Partnership with FDS Amplicare to manage MTM along with reporting for star ratings and DIR fee management
Interface with CoverMyMeds for Prior Authorization management
Customizable Bubble Pack program / labels
Customizable MAR forms and Med Sheets
Script Shipping System with options of shipping through most major carriers or local delivery companies
---