Health Care Logistics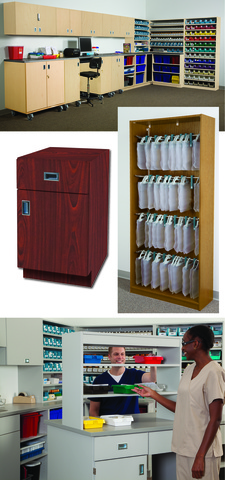 Design and Construction
Is your workspace suffering from dated cabinets and worn out countertops? Are you looking for ways to improve efficiency and productivity among your team? Would you like to find furnishings that are flexible, interchangeable and expandable so you're not stuck buying new cabinets, shelves and storage solutions again in a few years when your needs change?
Trust custom designed cabinet solutions from Health Care Logistics to create fast, easy, affordable furniture fixes that are as attractive as they are functional.
We use today's leading design tools and technology to create a customized solution that works for this decade and into the next. Our FREE 3D Design Consultation Service lets you see a virtual layout of your space and choose the combination of pieces to best suit your needs. Best of all, your custom designed cabinets and shelves ship in five working days or less!
Our entire product line is flexible, interchangeable and expandable, guaranteeing a perfect fit today and flexibility for the future. This modular design feature allows for easy reconfiguration in the future as needs, space and equipment change. And with durable materials, our high quality cabinets are sturdy enough stand up to all your rearranging and repurposing. Additional pieces can be ordered at any time to blend seamlessly with your existing HCL design.