CAM Commerce a subsidiary of Celerant Technology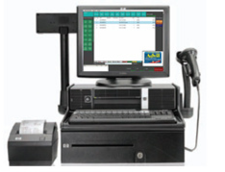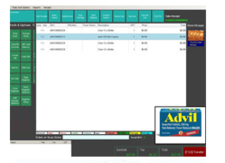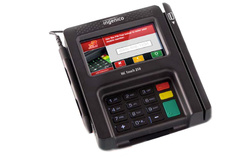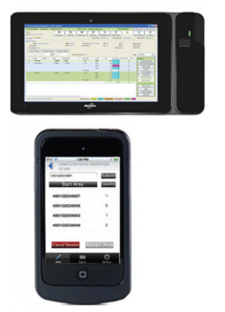 RetailSTARx by CAM Commerce, a subsidiary of Celerant Technology
RetailSTARx 10.1 for pharmacies now available!
IIAS Compliance and Custom Reporting by CAM Commerce, a subsidiary of Celerant Technology, Come Standard in RetailSTARx's Pharmacy POS
RetailSTARx is a complete point of sale software solution that interfaces to most pharmacy systems in real-time. Our software gathers signatures for Third Party RX signature logs, HIPAA Notice of Privacy Policy (NOPP) and pseudoephedrine tracking. This all integrates with our POS system for easy reference, reporting, and auditing.
Whether your pharmacy falls under the 90% Exemption Rule or requires an IIAS approved system, we have you covered. CAM is the leader in ensuring that pharmacies are compliant with the IRS legislation.
You will no longer have to purchase third party tools to get the advanced reporting you require. RetailSTARx's on-board reporting tools are designed to give pharmacies the flexibility and power they need for managing their retail operations.
Features & Options
Point of Sale
Inventory Management
Customer Management
Custom Reporting
Dual Dispensing
Interface with Dispensing Systems
Manage Pseudoephedrine
Interface with Wholesaler
Signature Capture for HIPAA and RX Logs
IIAS Compliance
Loyalty/Gift Cards
Email Blast
EDI
Purchase Orders
Unique Color/Size Matrix
Mobile Applications
eCommerce
We have the resources to provide exceptional products and services!
Real Time Support
World Class Customer Service
State-of-the-Art Tech Support
Experienced Installation Team
Expert Sales Consults
"Working on reports using the Report Writer is excellent. Creating reports is very easy and every report works well. I also love the ordering via EDI! The POS screen is user friendly in RetailSTARx 10.1 and my sales associates are very happy."
Doug Schultz, Owner of Tobin's,
Gift Store & Full Service Pharmacy
Learn how to automate your pharmacy store with one unique multi-channel solution!
Click on the link below to visit our website or call today for your pharmacy demonstration.
(714) 338-0200